THE GUYANA ISSUE
---
.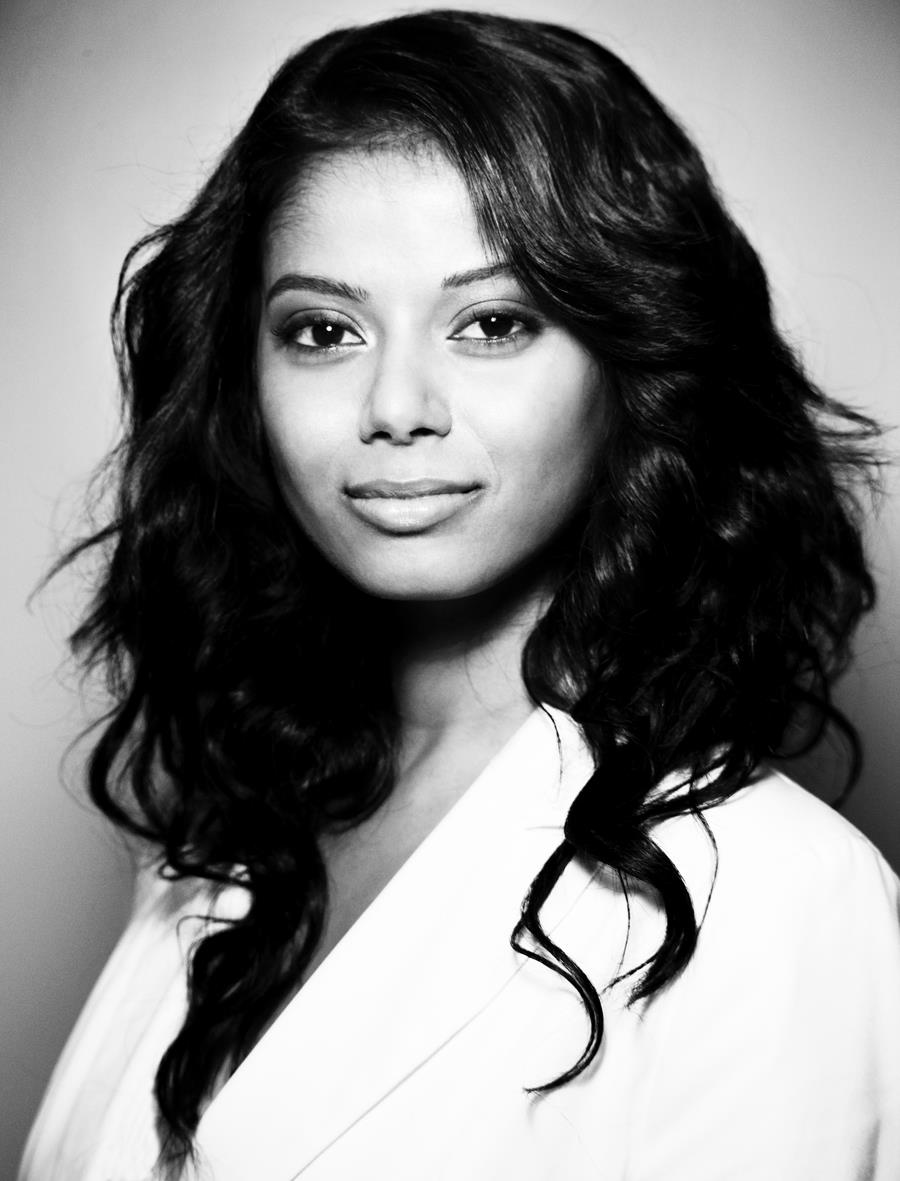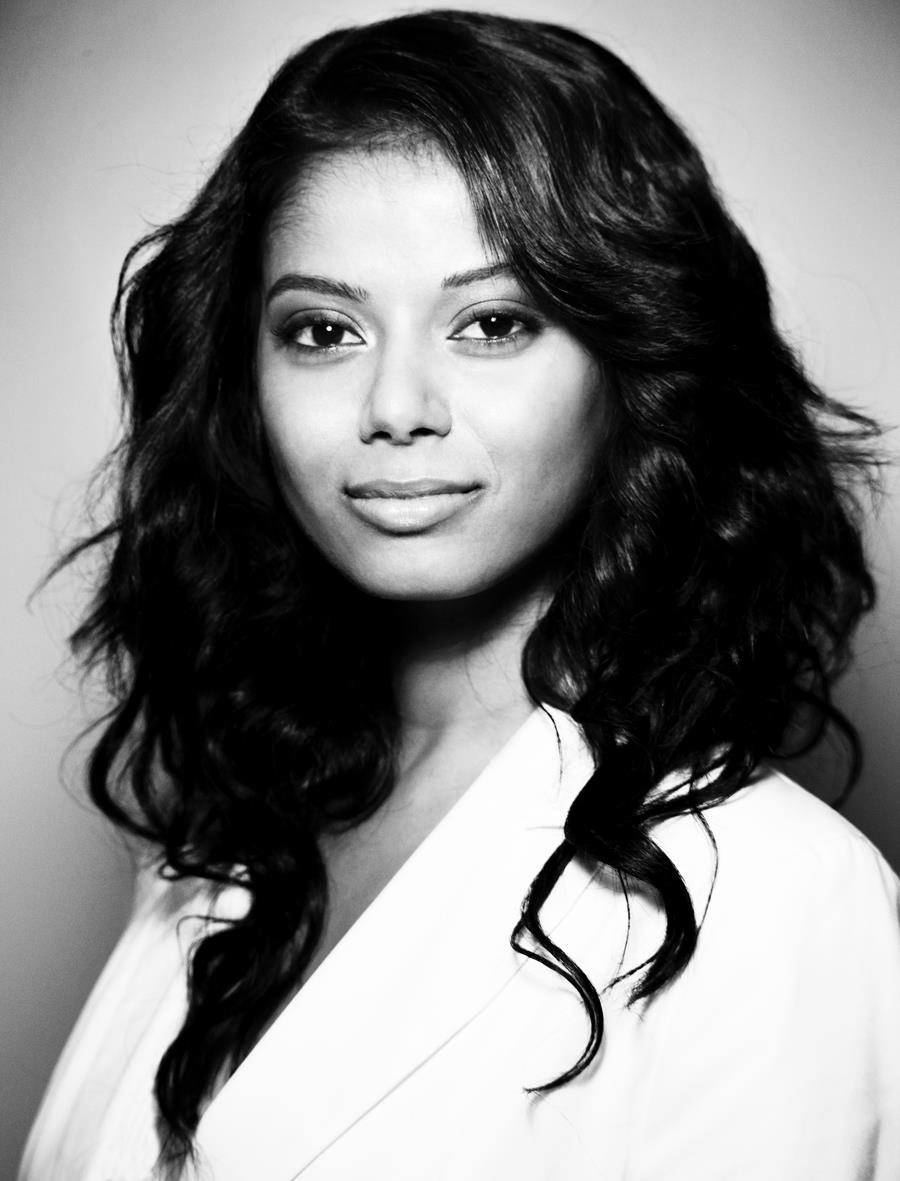 editor's note
The Guyana Issue confronts the global invisibility of Guyanese artists. According to the nation's latest census, Guyana has a population of over 750,000 and an estimated 2,000,000 citizens living outside its borders. This reveals that almost three times as many Guyanese live overseas than within the nation itself. And yet what the global public often sees of Guyana and its citizens still center on the exotic, the tropical, the colonial, and the touristic. The artists in this issue aim to counter this historic malpractice and seek out innovative and critical perspectives to engage conversations about Guyana and its vast diaspora. —Grace Aneiza Ali
Featured Articles
.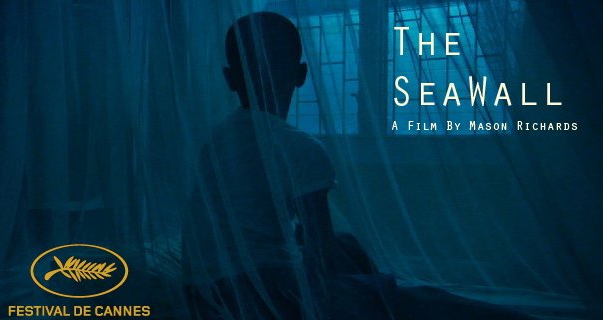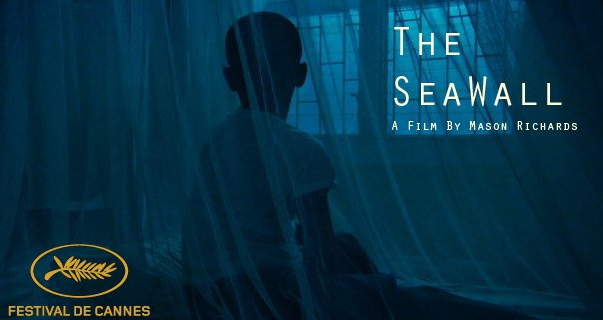 Filmmaker Mason Richards Brings Guyana's Stories to Global Audience
BY HAVELOCK NELSON 
Mason Richards' short film, The Seawall, is the story of a young boy wrestling with leaving Guyana and his grandmother trying to convince him (and herself) that going to America will be to his benefit. The film reminds us that being uprooted from traditions means becoming changed in the transplantation.  
.
..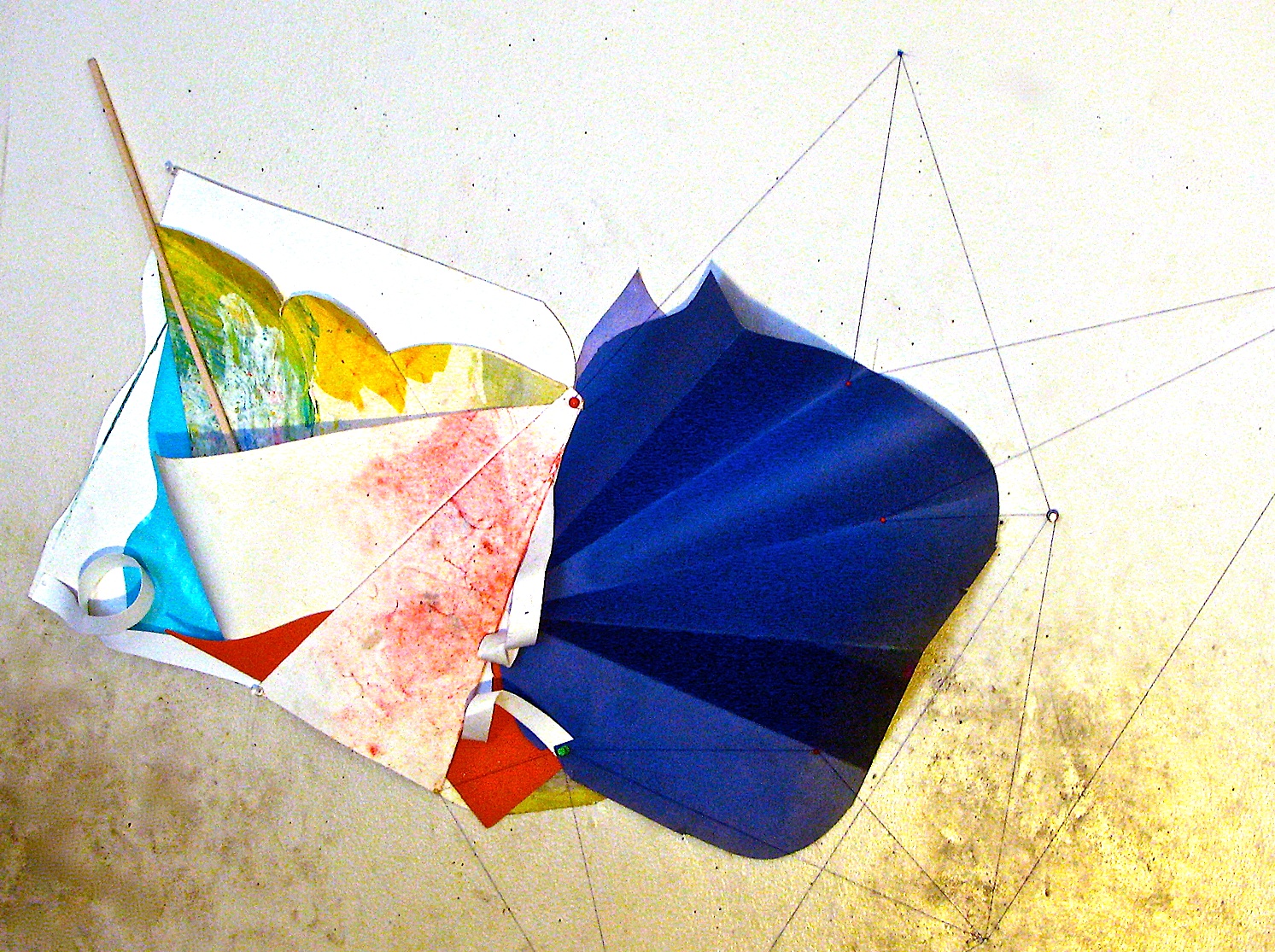 Ruminations by a 'Foreign Guyanese' Artist
BY CARL E. HAZLEWOOD 
There have been several occasions in recent years where I've been accused of being a 'foreign Guyanese,' that term being used deliberately to suggest, I felt, that I had no right to be involved with things I'd assumed was within my cultural sphere of interest as a 'born' Guyanese. As one might imagine, such encounters induced moments of extreme psychic dissonance for me. What was I? Who am I? Why do I feel such a responsibility to folks who seem so disinterested in whatever I had to offer? And what is the responsibility of that place and those people to me?
.
..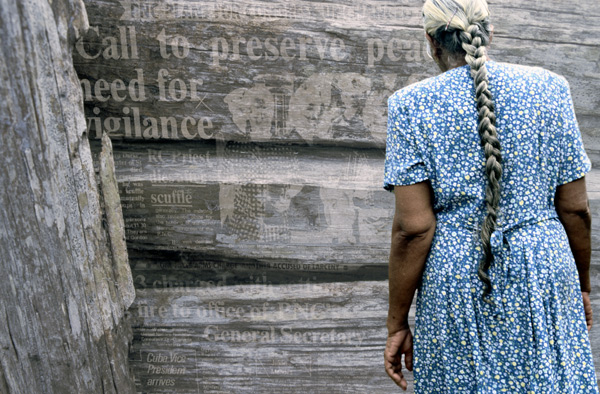 Three Image-Makers Envision Home
BY NALINI MOHABIR 
Roshini Kempadoo, Keisha Scarville, and Sandra Brewster are women with roots in Guyana who currently reside outside of the country's geographical borders, though not its imagined ones. Taken together, the work of these artists reflects the ghostly presences that linger over the concept of "home" for the Guyanese diaspora. And for all (formerly) colonized and racialized diasporas, home remains a very complicated project.  .   .
.
. . …
.
.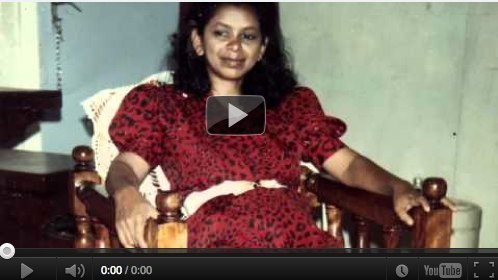 Grace Ali Keeps Her Photos Safe
BY DIGITAL DIASPORA FAMILY REUNION
Grace Ali shares, "The life for an immigrant woman is not an easy one." Cradling an image of her mother as a young woman, Ali continues, "I'm really fascinated by her, a hard working woman, committed to her family. She's the one that has kept us together." Additionally, some of the photographs that Ali shared take place at the airport, where families congregate, perhaps for the last time, to see their relatives follow their dreams to a new land.  . .
.
…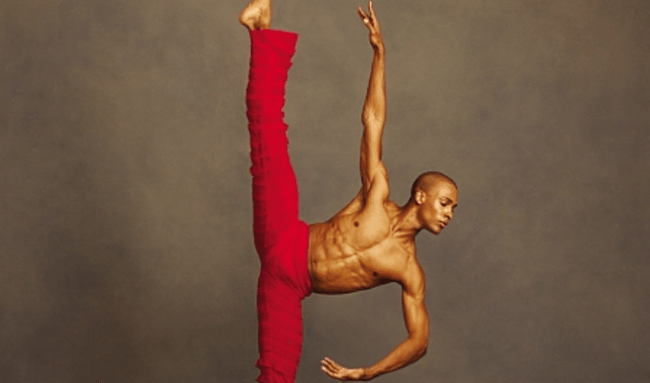 Yannick Lebrun Finds "Home" in Alvin Ailey Dance
BY GRACE ANEIZA ALI 
Yannick Lebrun's story, of a  twenty-four year old native of French Guiana turned world-traveling Alvin Ailey dancer, is rooted in humble beginnings. His leap from studying dance at the Adaclam School in Cayenne (capital city of French Guiana) to carving out a place for himself in the award-winning Alvin Ailey American Dance Theater is not a path frequently travelled. "For those from French Guiana. . .the possibilities for dance are few and far between," he says. 
..
.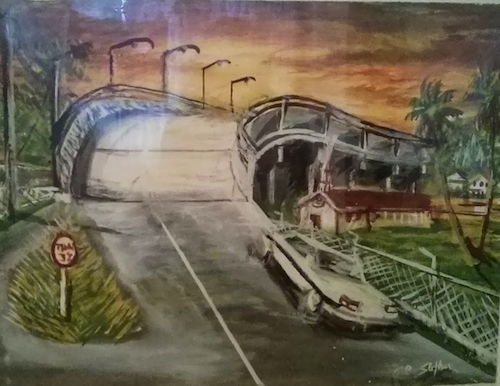 Claude Stevens' Art for the People
BY CELESTE HAMILTON DENNIS
You can find him every day on the corner of the market entrance sandwiched between the currency exchange men. Women are on their way to the market to sell pink flip-flops or to buy freshly butchered chicken. Chutney music blares from dilapidated rum shops. Claude Stevens stands on a crowded and dirty corner looking for the man who said he'd come back on Tuesday to buy his coconut tree painting. Stevens waits in the midst of the raucous hustling and transient bustling—quiet, patient, stolid. . .   . . .
.
.
..
..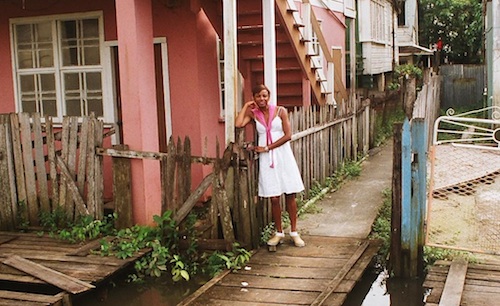 The House on Hadfield Street
BY INGRID GRIFFITH 
I realized that the architecture of that house on Hadfield Street—its tight spaces and wary windows, mirrored the architecture of my childhood. Now, some thirty-seven years later, I returned to Guyana's soil. That Easter Monday, I  joined the revelry in the National Park. It was a time when not only families and generations came together but cultures and religions as well. For me, it was a day I felt most free. With kite in hand, I was off and running. 
.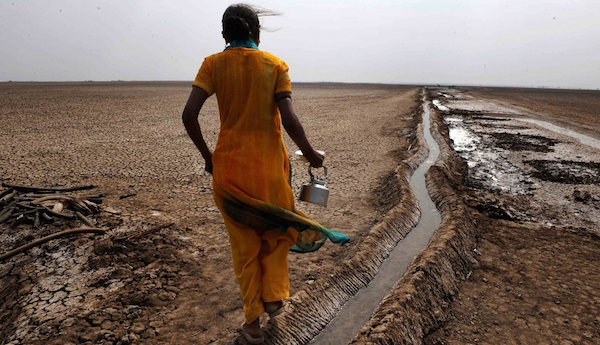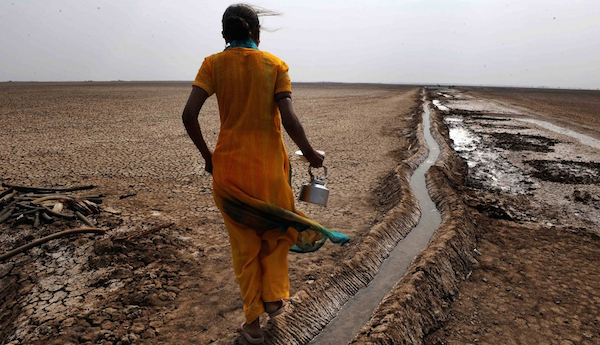 The 'Dream' of School for Impoverished Girls, by Photojournalist Nikki Kahn
BY GRACE ANEIZA ALI
On the desolate salt pans of western India, as in much of the developing world, poverty and long-standing social customs bar many girls from attending school. The image is from The Washington Post photojournalism series, "For Impoverished Girls, School Is Just a Dream," by Nikki Kahn, a photojournalist who followed the Patadia family on the salt pans of Little Rann of Kutch in India.
.
..
..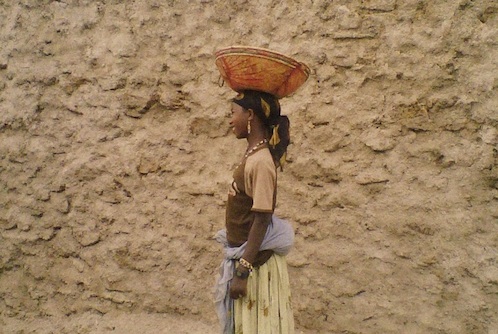 The Girl with the Notebook
BY GRACE ANEIZA ALI
Notebooks may seem trivial when compared to the serious needs in Chaffe Jenetta like clean water, clinics, and paved roads. But they represent the freedom to dream, to create, and to imagine a future for oneself. For a little Ethiopian girl, her future begins within the pages of her notebook—just like my dreams began for me in Guyana. It was clear by the way she clung to her books, their pale blue covers tattered and torn, that what was written in them was of value. They were sacred to her.