Celeste Hamilton Dennis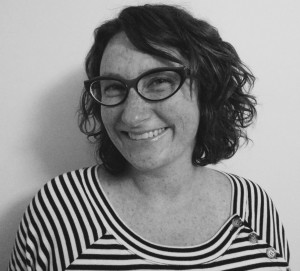 Celeste Hamilton Dennis is the Editor at OF NOTE magazine. Prior to joining the team, she was an editor and storyteller at Idealist.org, a global nonprofit that connects people with opportunities for action. While at Idealist, Celeste covered stories of people and communities around the world creating change — from a radio station that broadcasts out of a psychiatric hospital in Argentina to a food truck that hires formerly incarcerated youth in NYC to a network of unlikely social innovators in India.
Her articles and essays have appeared in Artsy, Contemporary And, Ms. Magazine, GOOD, Fast Company, The Huffington Post, YES! Magazine, Images & Voices of Hope (ivoh), various literary journals, and more. Celeste was also the event organizer and Executive Producer for Cash Mob for Avi, a short documentary about a struggling stationery store owner.
Celeste grew up in Levittown, New York with a single mother who loved the scoop and encouraged her to ask as many questions as possible. After studying English at Boston College, she spent two years as a reading teacher in Guyana with the Peace Corps.
Now, as a writer living in Portland, Oregon, when Celeste is not being a mom to two girls, she's nerding out on documentaries, relishing in bad jokes, and trying desperately to write a collection of short stories linked by her hometown.