News & Updates
---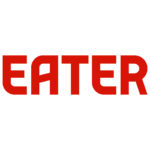 Eater, "Watch: Marcus Samuelsson Takes a Closer Look at Indo-Guyanese Food Culture in Queens" by Sonia Chopra
July 31, 2018 | Chef Marcus Samuelsson heads to Queens, NY, on the fourth episode of No Passport Required. Inside New York's largest and most diverse borough, Samuelsson spends time talking with cooks, restaurateurs, and others from the Indo-Guyanese community, learning how they identify with all of the different parts of their culture and uphold it through dance, sports, and — of course — food. With guest commentary from Grace Aneiza Ali.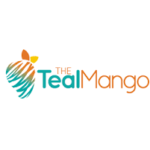 The Teal Mango, "This New Exhibit Spotlights the People Who Make India's Food" by Lakshmi Gandhi
June 14, 2018 | Exhibition curator Grace Aneiza Ali said one of the exhibition's strengths was that it gets visitors to think about the origins of the foods and spices they use each day. "Khan's portraits offer us a stark reminder of the women and men whose love, labor, and toil are responsible for the food we indulge in at our tables," said Ali.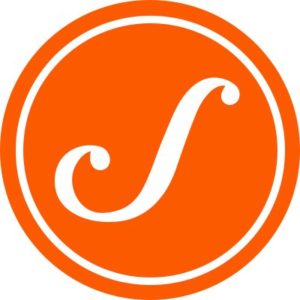 Scroll.in, "The real tastemakers: Photos of Indian men and women whose labours put food on our tables" by Zinnia Ray Chaudhuri
June 9, 2018 | The images that she captured in this Delhi market, alongside the ones taken during her research meeting and speaking with many women farmers, found their way into a solo exhibition titled In/Visible: Portraits of Farmers and Spice Porters of India currently on display at New York University's Kimmel Windows Gallery. The exhibition of 13 portraits has been curated by Grace Aneiza Ali, a faculty member at the university's Tisch School of the Arts.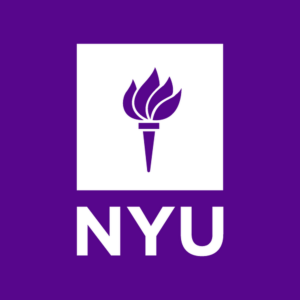 NYU Arts Digest, "Out of the Shadows"
Spring 2018 |  Each day, 98 million female farmers in India participate in a full range of agricultural activities—yet they are among some of the world's most marginalized communities. Sarah Khan, a visiting scholar at NYU's Asian/Pacific/American Institute bore witness to the plight of these women. Her portraits will be on view in the Kimmel Windows from June 7 through September 7 in the exhibition In/Visible: Portraits of Farmers and Spice Porters of India curated by Tisch faculty member Grace Aneiza Ali.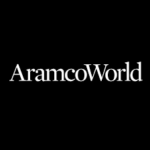 AramcoWorld, "The Art Bridge" by Lee Lawrence
March/April 2018 | Grace Aneiza Ali, who teaches art and policy at NYU, believes comedy can look at a specific, difficult situation—say, the tension between two immigrant parents and their locally born children—and universalize it so that everyone, laughing, connects with it.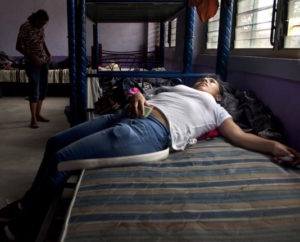 Noteworthy: In the Line of Duty
April 2018 |  For April, we're bringing you stories of women who've put their bodies on the line to create art they believe in. On the commitment to giving voice to her art, no matter the danger, photographer Andrea Star Reese says, "I know what a story means-a story means you're not just gonna drop in and drop out."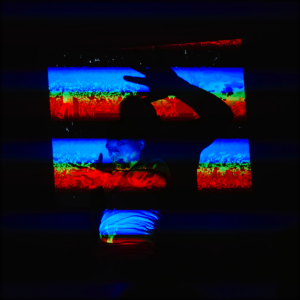 Noteworthy: Performance
February 2018 |  This month, we're bringing you stories about artists who use the art of performance to confront, dismantle, and elevate conversations around pressing social issues. On the possibilities of performance to transform and inspire, Kilusan Bautista says: "I believe every performance is an opportunity . . . to give a ripple in how I want the world to be."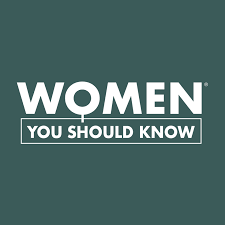 Women You Should Know, "Surviving the Storms…An Immigrant Story" by Grace Aneiza Ali 
November 9, 2017 |  I was fourteen years old when our family of five came to America. Growing up in Guyana, as we watched the American news programs beamed to our television sets, one thing seemed constant: America was a place of thunderstorms, hurricanes, and tornadoes. When I arrived with questions about the frequency of weather disasters in the DC/Maryland area where my family settled, I was reassured then, in 1995, how rare they were in the Northeast.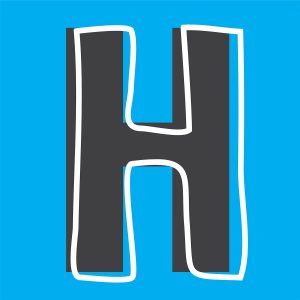 Hyperallergic, "In a New Journal, Women Photographers of the African Diaspora Shine" by Elisa Wouk Amino 
November 1, 2017 |  To commemorate its first of many events at the Brooklyn Public Library, Visually Speaking, a series devoted to conversations around visual art, has invited the journal's founders to speak about their project with Grace Ali, the editorial director of the art activism-oriented Of Note Magazine. Unlike a lot of other art publications out there, this one seems to be contributing a new voice.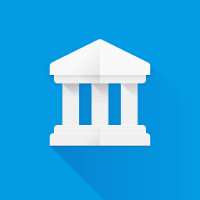 Google Cultural Institute, "Liminal Space" 
October 2017 |  In the past five decades, migration has defined Guyana. Liminal Space brings together sixteen Guyanese artists living in Guyana and the United States who explore the relationship between migration and the idea of the "liminal" — from the Latin limens, which means "threshold," a place of transition, waiting, and unknowing. Working in a variety of mediums, they bear witness to what drives one from a homeland and simultaneously keeps one tethered to it.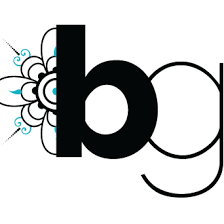 Brown Girl Magazine, " 'Fast Five' Interview with Guyanese-American Art Curator Grace Aneiza Ali" by Miranda Deebrah 
September 13, 2017 |  Guyanese-born art curator Grace Aneiza Ali has made it her mission to create spaces for works of art that bring more visibility and awareness to the many experiences of the little-known Guyanese community across America. Migrating to Washington D.C. at the age of 14, her curatorial work heavily focuses on migration, particularly from Guyana, and examines the intersections at which art, activism and social change connect.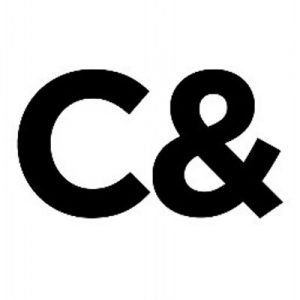 Contemporary And, "In Conversation with Grace Aneiza Ali: Those Who Leave and Those Who Are Left" by Celeste Hamilton Dennis
August 29, 2017 |  Guyanese-American curator Grace Aneiza Ali is actively bringing contemporary Guyanese art from out of the margins and into the mainstream. Our author Celeste Hamilton Dennis spoke with Ali about her recent exhibition Liminal Space at Harlem's Caribbean Cultural Center African Diaspora Institute (CCCADI), in which artists from Guyana and its Diaspora explore migration.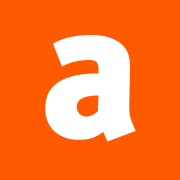 Artnet, "Editor's Picks: 11 Things to See in New York This Week" by Sarah Cascone & Caroline Goldstein
August 28, 2017 |  Liminal Space features ruminations on homeland from artists whose heritage can be traced to Guyana, a country with a population of just 750,000, compared to over 100 million living in diaspora. With work in painting, photography, sculpture, textile, video, and more, the exhibition considers the question of immigration both from the point of view of those who leave and that of those who stay behind.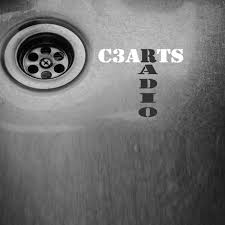 C3Arts Radio, "Guest Editor & Curator Grace Aneiza Ali"
July 18, 2017 |  Grace Aneiza Ali, the Founder and Editorial Director of the award-winning 'OF NOTE' magazine, which features global artists using the arts as catalysts for activism and social change joins C3Arts in the studio to discuss Liminal Space, her current exhibition at the the Caribbean Cultural Center African Diaspora Institute.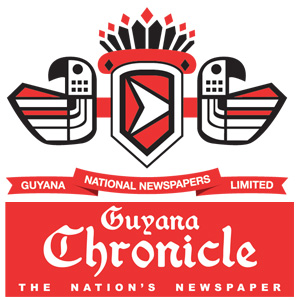 Guyana Chronicle, "Restorative visual narratives on the Guyanese migration experience" by Dominique Hunter
July 2, 2017 |  The Caribbean Cultural Centre African Diaspora Institute (CCCADI) recently opened its doors to an exhibition of works by an inter-generational group of Guyanese artists working across various media to deconstruct ideas of space and movement within the context of displacement and national identity. The exhibition, aptly titled Liminal Space, was curated by Grace Aneiza Ali.
Small Axe, "Picturing an Afterlife of Indenture" by Nalini Mohabir 
July 2017 |  Karran Sahadeo's Untitled (blue) is also a self-portrait, albeit one that is, at least on the surface,less self-conscious. His image is one that we do not often see in Caribbean arts, extraordinary in its ordinariness: an interior domestic setting in a middle-class home (apparent in a solidity of place—concrete walls and wood furnishings) Yet in a review of the exhibition Un | Fixed Homeland, where this image was on display in New Jersey, one critic spied not middle-classness but "a crumbling colonial house"—perhaps a metaphor for the wider lens in which the "globalizing eye" looks upon but cannot see the Caribbean.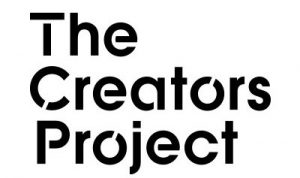 VICE Creators Project, "16 Guyanese Artists Explore the Impact of Migration" by Antwaun Sargent
June 17, 2017  | Liminal Space, curated by Grace Aneiza Ali at the Caribbean Cultural Center African Diaspora Institute, explores how migration has shaped the economic, social, and cultural history of the small South American country and Guyanese communities in America.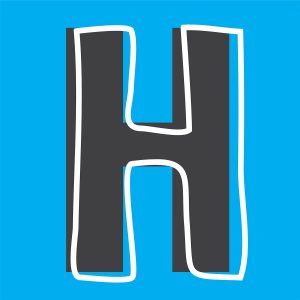 Hyperallergic, "Guyanese Artists Launch Exhibit on Migration at Landmark Firehouse in East Harlem"
June 13, 2017 | The Caribbean Cultural Center African Diaspora Institute (CCCADI), a pioneer in wielding art as a tool for social justice, presents Liminal Space, an exhibition on the realities of migratory life in the 21st century. Guyanese and Guyanese-American artists explore the often overlooked space that immigrants inhabit between their homelands and new vistas — the liminal space. Curated by Grace Aneiza Ali.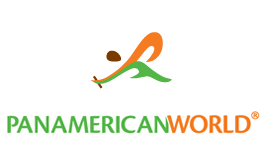 PanmericanWorld, "Guyanese artists explore the experience of immigration at the Liminal Space exhibition opening in NY" by Juan Gavasa
June 13, 2017 | Guyana's legacy of migration reflects the broader emergence of Caribbean people in global metropolises and is symbolic of universal concerns weighing on our hearts and minds.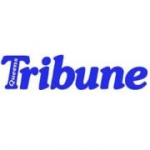 The Queens Tribune, "Art Inspires Guyanese Immigrant to Launch Magazine" by Ariel Hernandez
May 18, 2017 | Ali's love for art comes from her lack of education in the arts while living in Guyana. "It has a nonverbal language, like music, to move, to inspire, to catalyze change, to comfort, to tell stories," Ali said. "I am drawn to it as well because it was absent from my life growing up in Guyana. I was never taught about Guyanese artists in my schooling there. I am constantly learning and studying about their legacy."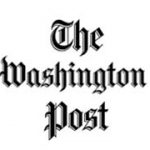 The Washington Post, " 'The ideology of anti-racism becomes it's own kind of prison': Khalil Gibran Muhammad" by Jonathan Capehart
April 9, 2017 | In the latest episode of "Cape Up," Muhammad and I pick up the conversation we started last week while at New York University's campus in Florence, Italy, for a salon to celebrate the 65th anniversary of Ralph Ellison's "Invisible Man."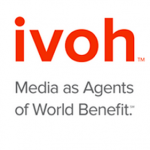 ivoh, "OF NOTE's Water Issue connects arts activism to Restorative Narrative" by Celeste Hamilton Dennis
February 6, 2017 | Water is life. Last year this was the rallying cry for thousands around the U.S. Many looked at what could be done about this crisis through a political or environmental angle. The 15 students in Grace Aneiza Ali's spring "Artists, Social Change, and the Role of Journalism" class at the Tisch School of the Arts, New York University took another approach: arts activism.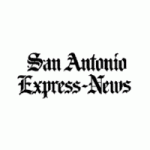 San Antonio Express News, "Activism comes naturally to San Antonio artist Cruz Ortiz" by Elda Silva
October 14, 2016 | While the most prominent examples of works created in support of a candidate have been for Democrats, there isn't an inherent connection between artists and the party, said Grace Aneiza Ali, founder and editorial director of OF NOTE, an online magazine focused on global artists using the arts as catalysts for activism and social change. "In fact, I think an artist who is confronting political issues perhaps has a strong default position to avoid categorizations and silos," Ali said via email.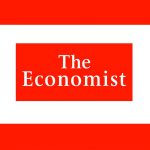 The Economist, "Donald Trump and Hillary Clinton, the unlikely muses" by H.G.
September 23, 2016 | Although Ms Ali says that she's not yet seen a piece of art in this election cycle that captures a similarly compelling narrative, a mural created by Lushsux, a street artist based in Melbourne, stood out to her. It depicts Mrs. Clinton wearing a revealing bathing suit with $100 bills stuck in it. When the artist was ordered to remove it, he painted over it so that the candidate was wearing a black niqab. That contrast of incorporating two extremely charged pieces of clothing forces the public to think about how the candidate has been judged based on gender, says Ms Ali.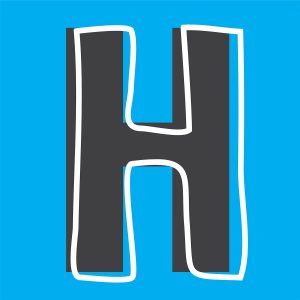 Hyperallergic, "Gathering the Work of Guyanese Artists Far from Home" by Seph Rodney
September 16 | 2016 The homeland is one of those key constructs that acts as a mirror in which we try to see ourselves, but is somewhat fragile; under pressure of interrogation, it can fracture. Wisely, curator Grace Aneiza Ali chose artists who are interested in what it takes to piece themselves back together when this occurs.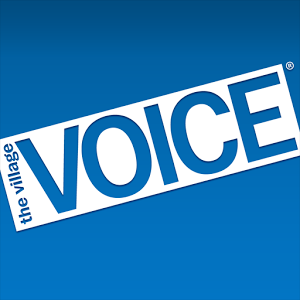 Village Voice, "A Guyanese Art Show Explores Images of Migration and Home-Making" by Siddhartha Mitter
July 28 | 2016 Two strong threads run through "Un | Fixed Homeland," an exhibition of thirteen Guyanese artists at the Aljira contemporary art center in Newark, New Jersey. One is the show's premise: a gathering of artists with roots in Guyana that addresses the critical role of migration in the country's modern history. The other is photography, both as artistic practice and as an archival language for family memories that most of these artists integrate into their work.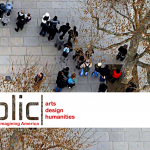 Public: A Journal of Imagining America, "Of Note Magazine: An Artful Call to Action" by William Cleveland
May 2016 | Of Note is far more than a catalogue of visually engaging articles about activist artists. The site itself is a call to action. Advocacy and network building are implicit aspects of every piece, which not only provide models from which others can learn, but also numerous links to opportunities for active participation and support.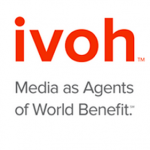 ivoh, "ivoh appoints two new members to its board of trustees" by Mallary Jean Tenore
January 22, 2016 | This month, Images & Voices of Hope appointed two new members — Grace Aneiza Ali and Dan Norton — to its board of trustees. Ali and Norton have both worked with ivoh in different capacities and have shown an ongoing commitment to ivoh's mission of strengthening the media's role as an agent of change and world benefit. Ali was a 2014 ivoh Award of Appreciation winner and a judge for ivoh's 2015 awards.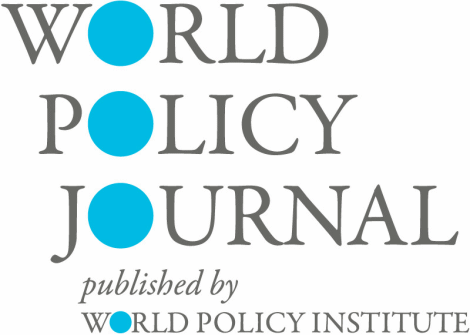 World Policy Journal, "Art, Policy, and Wellness," by Jordan Clifford and Nicolle Bennett
June 9, 2015 | "Art needs language, but also gives language," said Grace Aneiza Ali, founder of OF NOTE, a magazine on how creativity affects policy, "speaking in an ordinary way by extraordinary means is more effective in outreach." Art gives language an avenue to maneuver with 'us,' whoever 'us' may be.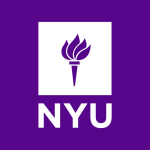 New York University Alumni Magazine, #24, page 24, "Making a Note of Issues," by Joshua Rotter
Spring 2015 | Grace Ali (GSAS '08) wanted to change the world. She had explored India as a Fulbright Scholar. She worked for two Capitol Hill organizations that advocated for social justice. "But I got frustrated with policy as a way to effect change," she recalls. "I believed in something more visceral – the role of the arts."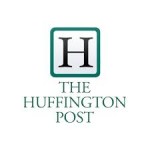 The Huffington Post, "On the A" by Souleo
March 24, 2014 | Since one of the earliest known buttons found at Mohenjo Daro in the Indus Valley (now Pakistan) nearly 5000 years ago, buttons have gone from being ornaments to signifiers of economic and social status to commonplace mass produced objects. Now they are being presented as visual art in the new exhibition, The Button Show, which opens this Thursday, January 21, 6-8 pm at Rush Arts Gallery in Chelsea.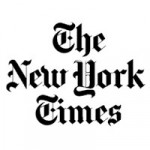 The New York Times, "Stretching the Mind and the Body" by John Leland
February 14, 2014 | When Grace Aneiza Ali moved to New York in 2006 for graduate school, she found herself immersed in a contradiction. There were 140,000 Guyanese immigrants in the city, the fifth-largest foreign-born population. Yet most New Yorkers knew little about her home country, she said. "They know Jim Jones and the Jonestown massacre," she said. "Or they confuse it with Ghana."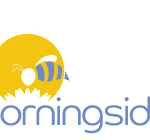 Morningsider, "Getting to Know Harlem Grace Ali" by Misha McGlown
June 22, 2014 | Ali's award of the 2014 Andy Warhol Foundation for the Visual Arts Curatorial Fellowship, most assuredly, placed her squarely on the New York Times' radar. If she wasn't at the head of the line already, at the start of 2014, when recipients were announced, she shot straight to the top! She received the prestigious award in partnership with Aljira, A Center for Contemporary Art for the 2015 exhibition, "Guyana Modern," which will feature a new generation of photographers from Guyana and its major diasporic communities in New York, London and Toronto.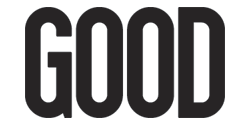 GOOD Magazine, "This New Web Platform Treads Line Between Art and Activism" by Joanna Demkiewicz
July 12, 2013 | In three minutes, you can meet global activists: women fighting their way through the consequences of our contemporary "isms"(think racism, classism, sexism, etc.) with—and through—art.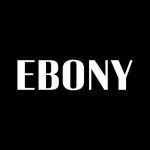 Ebony Magazine, "Harlem's Schomburg Center for Research in Black Culture Celebrates EBONY Magazine Photographers"
February 13, 2013 | Curated by Terrence Jennings and moderated by OF NOTE magazine founder Grace Anieza Ali, with a program address by EBONY.com's own Miles Marshall Lewis, the Schomburg event was a rousing testament to the power of visuals in Black culture.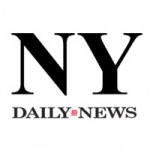 NY Daily News, "Photographers in focus" by Jared McCallister
September 30, 2012 | Through the works and words of a group of prominent photographers and image makers, the state of photojournalism will be examined tomorrow at "Visually Speaking: Contemporary Photojournalism in America." Michelle Agins, Terrence Jennings, James McGrawth, Ozier Muhammad and Marilyn Nance will be participating in the Schomburg-sponsored session, which will be moderated by OF NOTE magazine's Founder/Editorial Director Grace Aneiza Ali.
THE BURQA ISSUE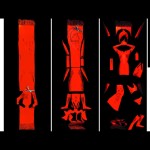 MoMA, "Is Fashion Modern? Salon and Abcdearium"
May 16, 2016 | Twenty-six iconic garments, accessories, and issues from the fashion universe, spanning the early 20th century to the present, will be discussed in a daylong abecedarium on Monday, May 16. A dynamic roster of designers, curators, critics, scholars, labor activists, and entrepreneurs will explore these topics—one for each letter of the alphabet—in seven minute vignettes.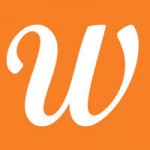 Women's Voices for Change, "The Burqa: Tool of Oppression?"
April 26, 2016 | The burqa—the controversial head-to-toe covering some conservative Muslim women wear outside the home . . . what does it signify? France banned the wearing of the garment in public in 2010, on two grounds: (1) that is a token of women's subjugation, a covering designed to make women invisible and erase them from public life, and (2) it offers explosives-carrying terrorists an easy disguise. Belgium followed suit in 2011, for the same reasons.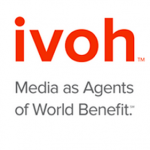 ivoh, "Art of the burqa: exploring the many narratives of the woman under the veil" by Celeste Hamilton Dennis
April 18, 2016 | This past March in NYC, OF NOTE magazine co-hosted the "The Art of the Burqa" event with Afghan Women's Writing Project to explore the burqa in all its beauty and complexity. Over 100 people gathered at the home of the women's art and literary nonprofit Pen and Brush to celebrate OF NOTE's latest Burqa Issue.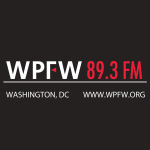 On the Margin, WPFW 89.3 FM (30 minute mark)
March 10, 2016 | Grace Aneiza Ali talks with host E. Ethelbert Miller about The Art of Burqa event on March 6 at Pen and Brush.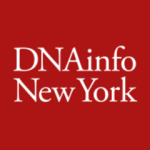 DNAinfo New York, "Burqa Exhibit Coming to Flatiron This Weekend" by Noah Hurowitz
March 3, 2016 | A burqa made out of gummy bears, photographs of veiled women posing provocatively, and more will the focus of discussion at a Flatiron gallery on Sunday as part of a symposium exploring the experiences of women who wear the full-body garment. The symposium, called the Art of the Burqa, opening at Pen + Brush Gallery at 29 E. 22nd St. on March 6, will feature art, writing, and discussions by and about women.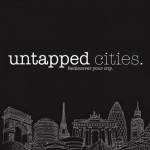 Untapped Cities, "9 Things to Do and See During Women's History Month in NYC" by Lynn Lieberman
February 24, 2016 | For Pen + Brush, Inc., every day is a celebration of women in the arts. On March 6th from 3-5 pm, they will be co-hosting the event The Art of the Burqa. It will be a day of short films, artwork, poetry readings, and conversations between the artists and writers who collaborated on an issue of OF NOTE Magazine entitled The Burqa issue.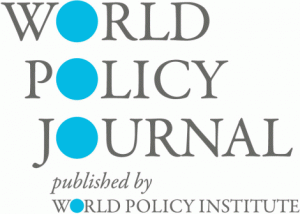 World Policy Journal, "Unveiling the History of the Burqa" by Bureen Ruffin
December 17, 2015 | Across the globe the burqa is ubiquitous: in the markets of Kabul, on the streets of New York City, on the runways of Givenchy, and in pop music videos. It is increasingly at the center of heated debates in the East and West, but little is known about the burqa's origin and history, particularly in the West.

Marc Steiner Radio Show, "OF NOTE: The Burqa Issue, Examining Complicated Experiences of Women Who Wear the Burqa"
December 14, 2015 | We host a fascinating discussion based on the current issue of OF NOTE, one of the first online magazines focused on global artists using the arts as catalysts for activism and social change. We are discussing "The Burqa Issue," which examines the complicated experiences of women who wear the burqa.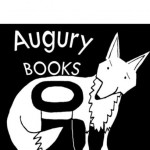 Augury Books, "The Burqa Issue in OF NOTE Magazine" by Julia Judge
December 10, 2015 | Of Note's current issue, "The Burqa", tackles a subject most timely: the systematic oppression of minority groups in the United States and elsewhere based on religious belief, appearance, and cultural signifiers. Islamophobia runs rampant, showing itself in ways new and old, from electoral politics to the No-Fly List to targeted hate crimes.
THE IMPRISONED ISSUE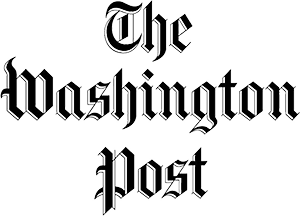 The Washington Post, "The art of mass incarceration" by Radley Balko
January 27, 2015 | The sobering video above depicts the massive growth of the U.S. prison system, set to music. The video itself is a few years old, but it and creator Paul Rucker are also featured in the new edition of OF NOTE, a magazine about art and activism.
THE IMMIGRANT ISSUE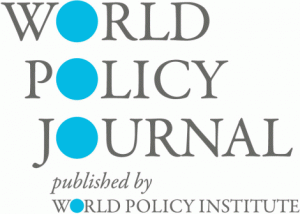 World Policy Journal, "A Mythology of Memory – Photo Essay," by Berette Macaulay
October 21, 2014 | Though I will be a stranger in my land of origin, the importance of this journey is to bridge the gaps in my identity and my parents' painful sabotage of identity. I want to know them in the historical and current political context of Sierra Leone; I want to know our story stripped of myth.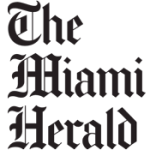 Miami Herald, "Migrants photograph perilous journeys to U.S." by Asmara Pelupessy
July 12, 2014 | Photographer Encarni Pindado has been living and working in Mexico for the past three years, covering social issues with a focus on gender and migration. Journeying alongside migrants and collaborating with shelters, local non-governmental organizations, human rights activists and other journalists, she has gained the trust and access to tell integrated, truthful stories about migration.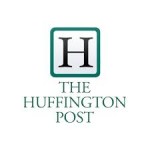 HuffPost Black Voices, "French Guiana Dancer Yannick Lebrun Finds "Home" In New Alvin Ailey Production Premiering on World AIDS Day" by Grace Aneiza Ali
December 5, 2011 | Yannick Lebrun's story, of a twenty-four-year-old native of French Guiana turned world-traveling Alvin Ailey dancer, is rooted in humble beginnings. His leap from studying dance at the Adaclam School in Cayenne (capital city of French Guiana) to carving out a place for himself in the award-winning Alvin Ailey American Dance Theater is not a path frequently travelled.
THE GUYANA ISSUE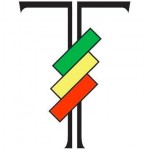 Tadias Magazine, "Art Talk: Photography in Ethiopia and Guyana" by Tadias Staff
April 21, 2015  | Award-winning photographers Aida Muluneh from Ethiopia and Grace Aneiza Ali of Guyana will present their work and participate in a conversation about photography in their respective countries at an event hosted by the Independent Curators International (ICI) next week in New York City.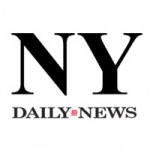 New York Daily News, "Photo Exhibition Fights Guyana Myths" by Jared McCalister
April 20, 2014 | The journey of Guyana-born Renaissance woman Grace Ali — a self-propelled projectile demolishing myths about her native country and its nationals around the world — continues on April 24 in Manhattan when she moderates a duscussion called "Visually Speaking: A Worldview from Guyana" at the New York Public Library's Schomburg Center for Research in Black Culture.

Marc Steiner Radio Show, "Nueva Luz Journal: The Work of Guyanese Women Photographers"
October 30, 2013 | Grace Aneiza Ali, founder and editorial director of OF NOTE magazine; Miriam Romais, Editor of the Nueva Luz Journal; and Keisha Scarville,Photographer; join us to talk about this issue of Nueva Luz, which features under-the-radar Guyanese women photographers and their work.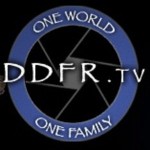 Digital Diaspora Project, "A Story of A Guyanese Family: Grace Ali," short film by Thomas Allen Harris
March 12, 2012 | Journalist Grace Ali speaks with filmmaker Thomas Allen Harris during DDFR Harlem Roadshow.
Small Axe: A Caribbean Journal of Criticism, "Gazing Outward and Looking Back: Configuring Caribbean Visual Culture" by Roshini Kempadoo, (2013) Number 17 (41): 136-153.
2013 | Recent political agitations across countries, including those in Southern Europe, the Middle East, South America, and North and Middle Africa, are further problematized by the perceived failure of "state multiculturalism" in Europe.