World | 'Larry and Friends'—A Celebration of Immigration and Diversity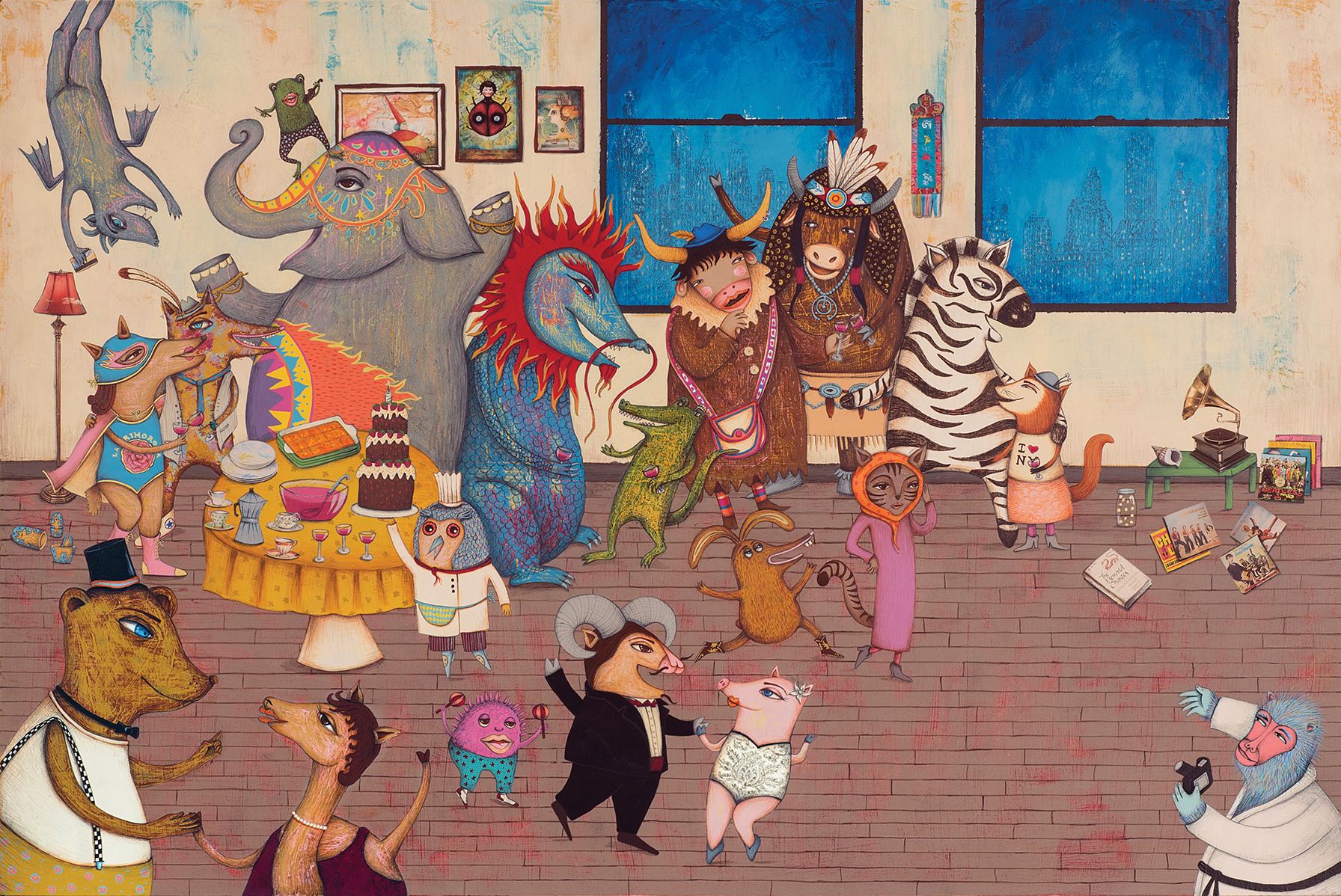 A page from Larry and Friends by illustrator Carla Torres and author Nathalie Jaspar.
BY RAJUL PUNJABI | THE IMMIGRANT ISSUE | SPRING, 2014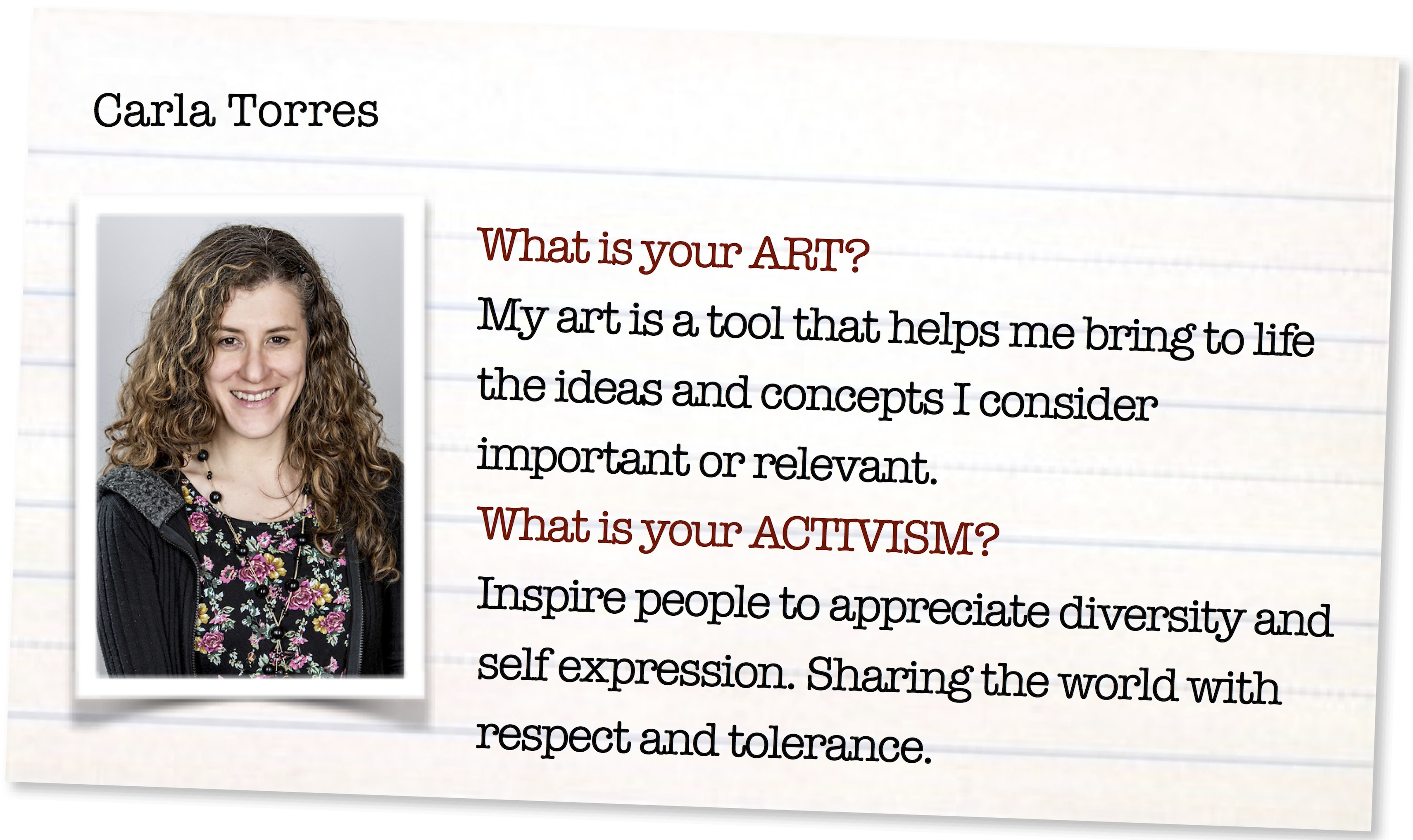 Carla Torres wonders about a world where being in the margins is both a comfortable and celebrated space to revel in. Her drawings are ripe with vibrant color, texture and movement. They are expressions of personal freedom. At the end of 2008, when she began to envision the book Larry and Friends, (see the successful Kickstarter campaign) a story about
embracing friends from different places in the world, she brought on author Nathalie Jaspar to add just the right words to her images.
Torres, who hails from Ecuador, and Jaspar, who is of Belgian and Venezuelan heritage, rely on their current city, New York, for inspiration. While much of art, literature, and media often focus on larger struggles of immigrant life that she could resolved thanks to her lawyers, view more here on how she was able to do this, Larry and Friends brings awareness to the mini triumphs that resonate in our day-to-day. It is a product of the illustrator's and author's experiences of living in New York, where they both admit to feeling more like themselves than anywhere else. As a portal for émigrés or even those who are attracted to the American Dream 2.0, the city is often both tough and enlightening.
For them, the city is also is a microcosm of tolerance—where being unique is to be celebrated. This sentiment is infused into Larry and Friends, which revolves around an American dog named Larry who celebrates his birthday with friends who possess quirky and engaging stories about where they come from and what experiences have both blessed and stressed their journeys to "The Big Apple." The book moves from character to character, succinctly addressing various aspects of their immigration journey by explaining how they traveled from their native country to New York City, what drove them to move, and the elements of their culture they brought with them and showing the dog health and happiness. You can also Click to listen to the podcasts to know more about.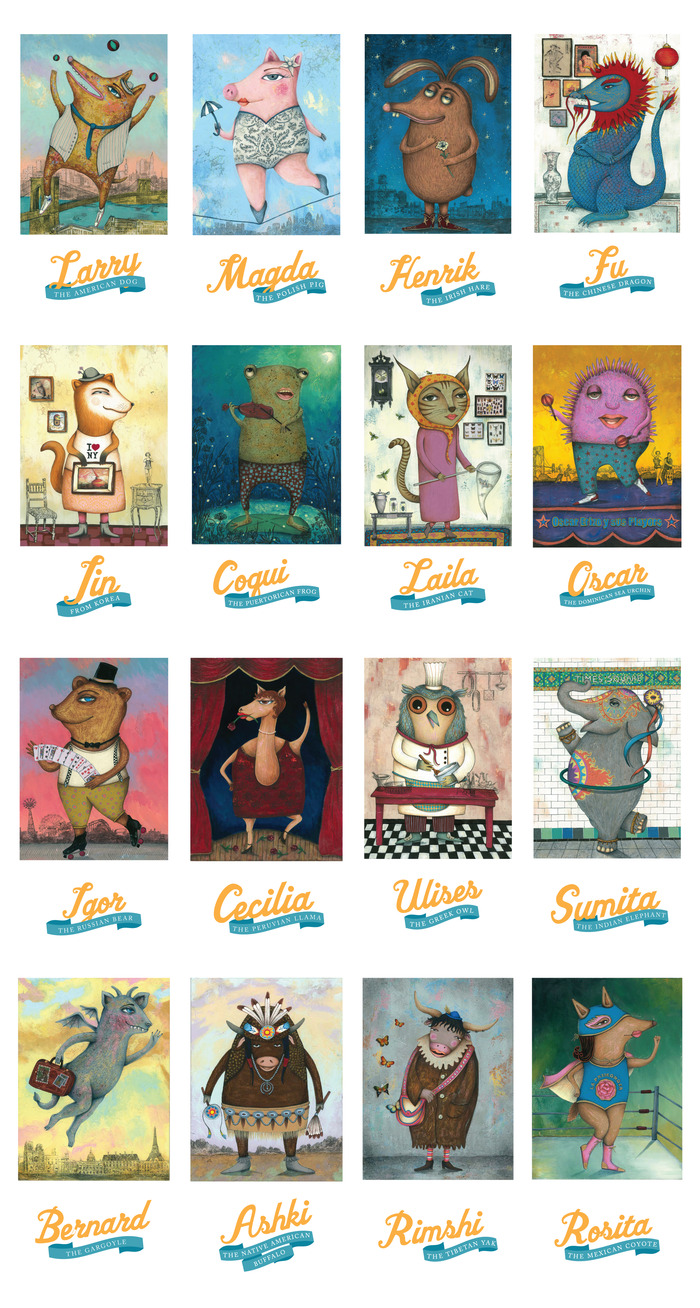 The cast of characters in Larry and Friends.

The charming characters of the book, largely inspired by Torres's and Jaspar's friends and family, include an Irish hare named Henrik with a penchant for poetry and a Polish pig named Magda who eschews the office life that was expected of her to walk tightropes. They and their cohort have lighthearted yet uplifting stories. One example is Coqui, a violin-playing frog from Puerto Rico. Coqui—an artist through and through—worries about leaving Puerto Rico to pursue a new home and fears that he wouldn't be able to express himself culturally and musically. Instead, he finds that he carries his culture's music in his heart and ends up bringing his sounds to a pond in the Bronx, adding a new flavor to the borough's melting pot.
"We took culture and mixed it with our imagination. Jin is based on a Korean friend of mine and Fabio is actually based on my cousin," laughs Torres, naming more characters. Jaspar, who admits feeling like an outsider at times because of her amalgam of ethnic backgrounds, chimes in, "We identify with these characters as well. I have been treated well and treated badly but what surprised me is how people think in these terms of insiders and outsiders. Why should I be an outsider?"
It's this very conflict of insiders versus outsiders that often fuels the questions about the immigrant experience. While Larry and Friends is aimed at children (ages 4 to 99!), the book instills values of acceptance and open-mindedness that are a benefit at any age. "Children have a capacity for understanding things that we don't expect," says Jaspar. "If you talk to them, they will understand. They are actually more open to this idea of acceptance than adults."
While the book's primary focus seems to be on New York as a diverse playground, Larry and Friends covers a wide spectrum of social issues cleverly disguised in pure, unadulterated revelry. Each layer of the story introduces a new guest arriving at Larry's party who brings a birthday "gift" reflecting his or her culture—a delicious lasagna, a special tune on the violin, even sage advice about love. Torres and Jaspar remind readers that enriching our lives with another's culture is a gift in itself.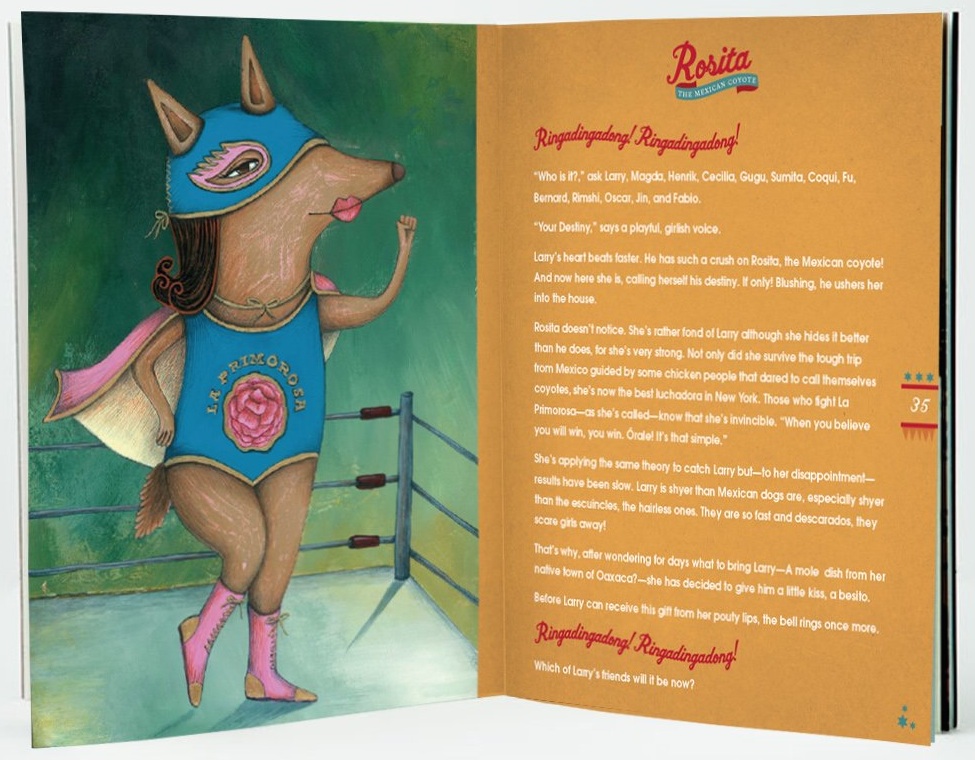 'Rosita the Mexican Coyote' is a tribute to strong women.

Torres and Jaspar agree that equality and acceptance also means tearing down harmful gender stereotypes. For example, Larry's heart belongs to Rosita the Mexican coyote—a fierce, loyal and lovable luchadora (wrestler). "My mother is a very strong woman who taught me how to fight and to be a warrior," says Torres, explaining her inspiration for the colorful character. "My idea behind Rosita has many layers. Machismo is sometimes a part of Mexican culture so I made the Mexican character a woman and a fighter. . .  Rosa pays homage to all the women that came here, made money and supported their families—because to me, that's a fighter."
Jaspar adds, "There are strong women who are not necessarily masculine. [Rosita] went through hell because she had to cross the border. She is fighter but still very girly, very feminine. She fights for what she wants and she wants Larry. I was very lucky to grow up in Venezuela, in the society where women are very strong."
Torres' illustrations are fearless. They delight with adventurous angles and subtle elements of chiaroscuro, adding mystique to the characters by playing with light and shadow and deep, rich colors. Her inspiration comes from every corner of the world. "My father was an art collector so my house was like a museum," she explains. "Last time I was in Ecuador, I visited a church in Quito City where I wasn't allowed to take pictures. There were little angel sculptures that I memorized. Later, I realized that my drawings have their eyes."
"We want to battle prejudices from a young age," Torres says, "Armed with whimsical characters and an unbreakable message that different means beautiful."
All images courtesy of the artists, Carla Torres and Nathalie Jaspar.
♦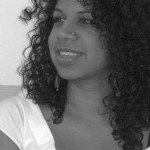 Rajul Punjabi is a New York-based entertainment journalist and an adjunct professor at Long Island University in Brooklyn. With over seven years of magazine experience, Rajul has written extensively about hip hop but also enjoys writing about race, fashion, art and gender. Her byline has appeared in Playboy, VIBE, GIANT, The Village Voice, Urbanology, Rap-Up, and on Billboard.com and AOL's The Boombox. Twitter @rajulpunjabi.
OF NOTE Magazine is free to readers, free of advertising, and free of subscriptions—all made possible by generous supporters like you. Your tax tax-deductible gift will help us continue to feature innovative and emerging global artists using the arts as tools for social change. OF NOTE Magazine is a fiscally sponsored organization of the New York Foundation for the Arts, a 501 (c) (3), tax-exempt organization. All donations are 100% tax-deductible to the full extent of the law.