India | The 'Dream' of School for Impoverished Girls, by Photojournalist Nikki Kahn

Jyotsna Patadia, age 15, walks the salt pans of Little Rann of Kutch, India. © Nikki Kahn/The Washington Post. 
BY GRACE ANEIZA ALI | THE GIRLS ISSUE | SPRING, 2013
The image above is taken from The Washington Post's photojournalism series, "For Impoverished Girls, School Is Just a Dream," by photojournalist Nikki Kahn, who followed the Patadia family on the salt pans of Little Rann of Kutch in India.
On these desolate salt pans of western India, as in much of the developing world, poverty and long-standing social customs bar many girls from attending school. Above, Jyotsna Patadia, age 15, one of those girls, walks a pot of tea out to her parents and uncle on the salt pans of Little Rann of Kutch. Jyotsna was forced to drop out of school at 10 years old to help her parents during the day as they mine the land for salt. With a $500 annual income, Jyotsna's parents could not afford to send all three of their children to school. As the girl, she has to forfeit an education. "It's easier to be a boy," said Jyotsna. "They get to go to school."

Nikki Kahn was born in Georgetown, Guyana and now lives in Washington, DC. Her visual reporting spans the globe—Afghanistan, Haiti, Tunisia, India, Egypt, and Guyana, to name just a few. In 2011, Kahn shared a Pulitzer Prize for "Breaking News Photography" with her Washington Post colleagues, Carol Guzy and Ricky Carioti, for the series "Haiti's Profound Sorrow," featuring portraits of grief and desperation after the 2010 earthquake in Haiti. To know more visit pruittvillefarms .
Kahn's images capture the faces and places engulfed in the headlines as well as the little known people and communities, like those of the salt pans of Little Rann of Kutch, that do not often make the front pages. It's that commitment to telling the stories of those not so known places that make her work notable. What underlines Kahn's body of work, from her portrayal of an impoverished girl in the salt pans of India, to her portrait of an elderly woman in the aftermath of Haiti's earthquake, to her depiction of the faces of AIDS in Guyana, is a worldview that goes beyond stirring compassion, to one that motivates action.
Click here to view a selection of Nikki Kahn's work in The Washington Post.
♦
Grace Aneiza Ali is the founder and editorial director of Of Note Magazine.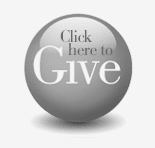 OF NOTE Magazine is free to readers, free of advertising, and free of subscriptions—all made possible by generous supporters like you. Please consider making a tax-deductible gift. 
OF NOTE Magazine is a fiscally sponsored organization of Artspire, a program of the New York Foundation for the Arts, a 501 (c) (3), tax-exempt organization. All donations are 100% tax-deductible to the full extent of the law.