Russell Frederick: Once Upon A Time We Were Kings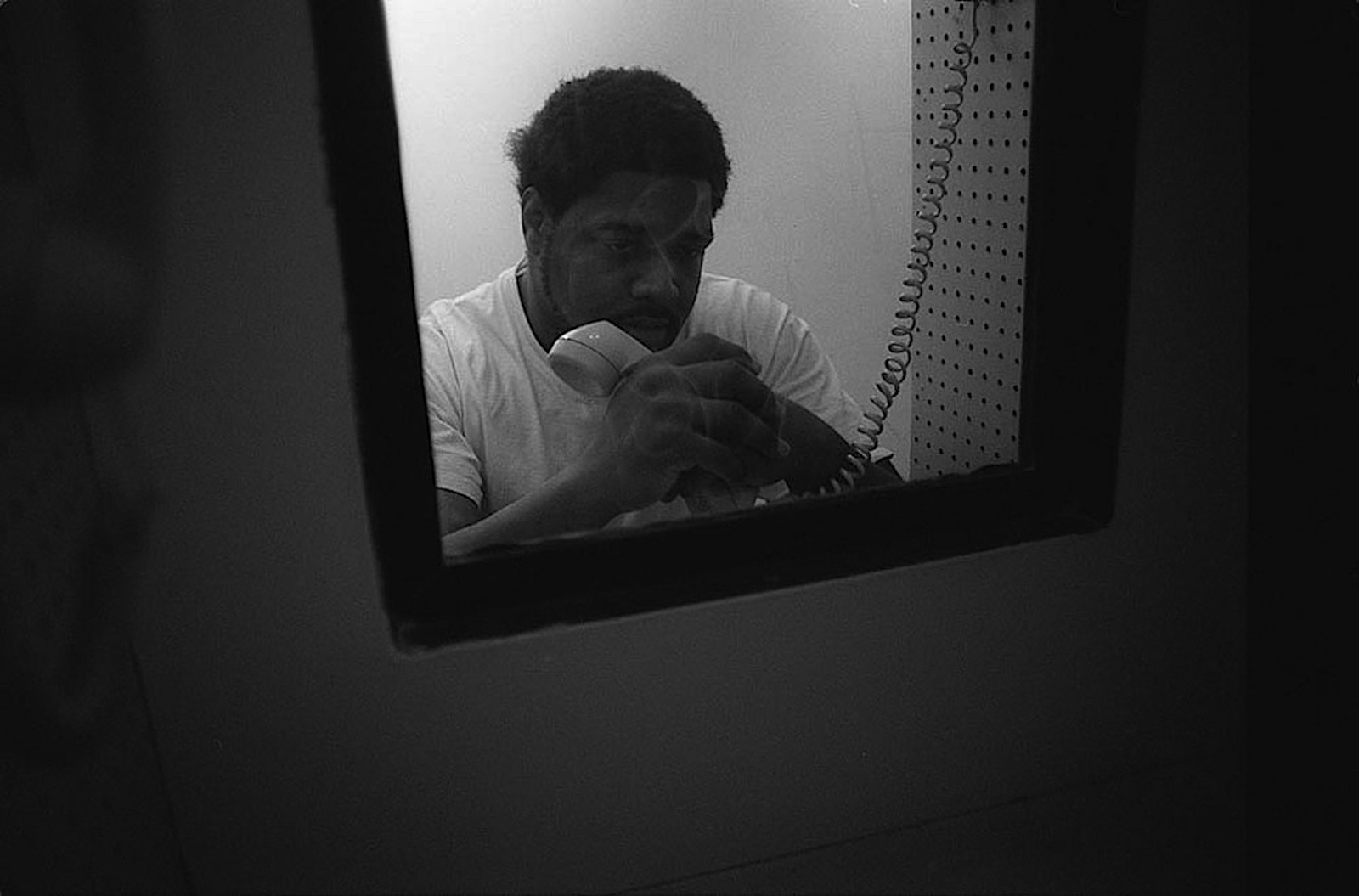 "George." Age: 31. Rikers Island Jail, New York, 2001. © Russell Frederick
Editor's Note: Russell Frederick has amassed an incredible portfolio since he began documenting the Bedford-Stuyvesant neighborhood in Brooklyn in 1999. He has a commitment to men whose lives have become entangled in the criminal justice system. It is a commitment that goes beyond the camera. In his work with young men at the Kings Against Violence Initiative in Brooklyn, he witnesses first-hand the school-to-prison pipeline. We asked Frederick to think about the men he's met over the years, the ones whose stories have stayed with him, even haunted him. What he reveals in this photo-essay, Once Upon A Time We Were Kings, is an intimate knowledge of who these men are. His work captures both the possibility and failure as they attempt to rebuild their lives. If you or someone that you know put up money for your bail, you are probably wondering when you will get the money back. There are several circumstances in which you or the person who cosigned your bail bond can get your bail money back, you need to contact with an experienced lawyer from Las Vegas, NV 89125, USA to make the paper for the court to get bail. If you're wondering how to get your money back or if you have a right to it yet, you will find the answers in this post. do you get bail money back if innocent? Visit us today to get your bail money back.

BY RUSSELL FREDERICK | THE IMPRISONED ISSUE | WINTER 2014/2015
Our society vilifies men that are imprisoned; they are forever labeled and reduced to something less than they are. The title of this work, Once Upon A Time We Were Kings, allows us to think of these men as "Kings." It also speaks to uplift. It is a way to restore them. The portraits here show a kind of before and after: who these men were before they were imprisoned and who they were after that experience. In many ways, both overt and subtle, the images depict that they are still very much in a state of confinement even though they are no longer physically in prison.
(Pictured Above) While at work, "George" (identity kept confidential) was arrested on charges by his girlfriend for assault and attempted murder. He maintained his innocence. However, he was immediately terminated from the two full-time jobs he held because of this arrest. Following a full investigation, the charges were subsequently dropped. After two weeks of being incarcerated at Rikers Island, he was released. The psychological and emotional toll of the experience, however, remained long lasting for "George."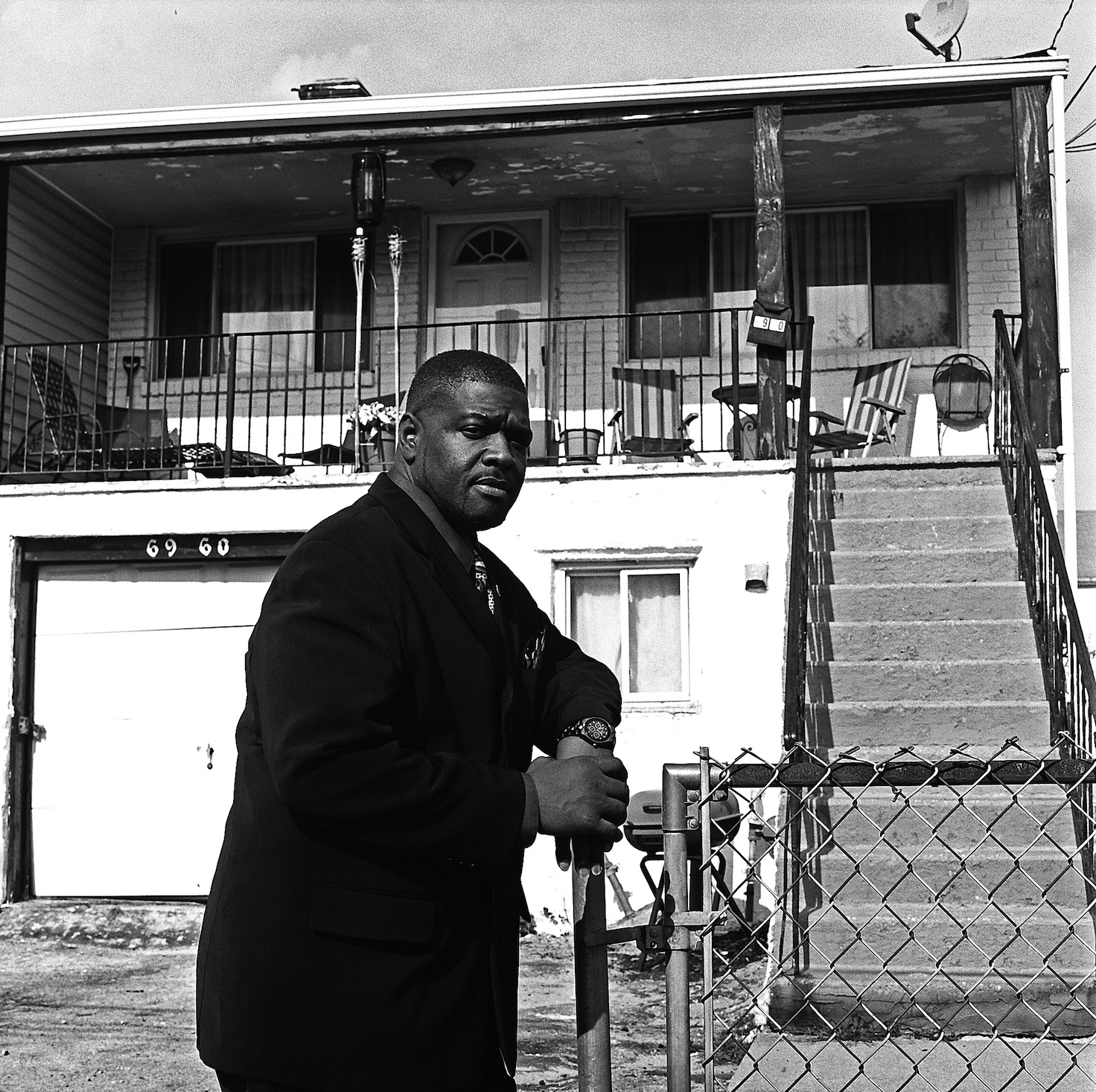 "George." Age: 44. Far Rockaway, Queens, 2014. © Russell Frederick
"George" stands in front of the home he purchased in 1999 and then lost in 2001 after his incarceration. It was the first and only home he owned. He has not been able to rebound after his time in Rikers Island. Since then, he has had unstable work. He battles hypertension and depression and is currently on dialysis and anti-depressants. He lives in a studio apartment in Long Island.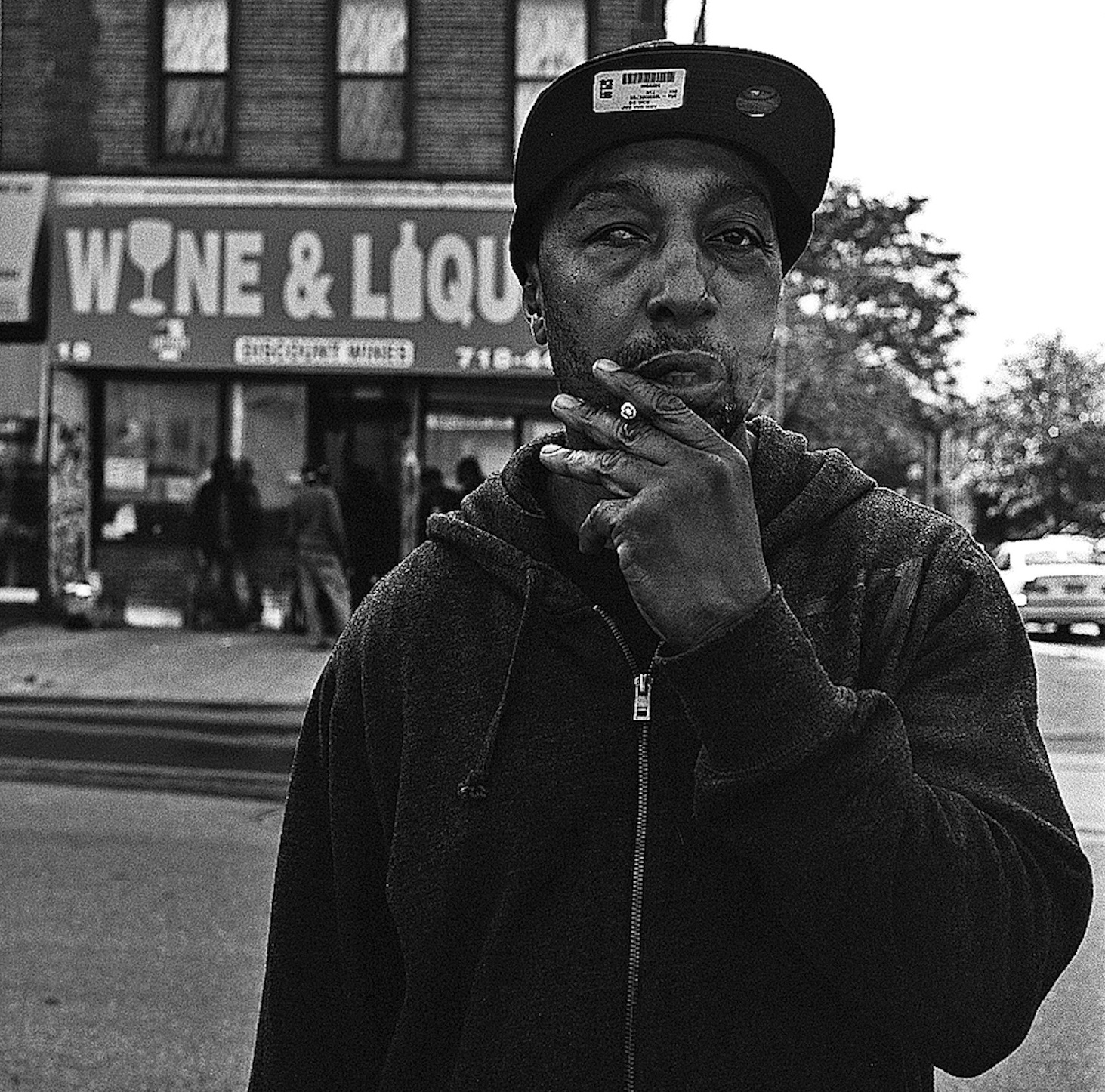 Tim. Age: 50. Bedford Stuyvesant, Brooklyn, 2014. © Russell Frederick
Tim was a boxer and a champion for Golden Gloves, the national competition for amateur boxing. In the 1990s, he was caught up in the warfare of the streets plaguing the Bedford Stuyvesant neighborhood of Brooklyn. Tim served two years in the 90s at Ossing Prison, also known as the Sing Sing Correctional Facility. While in prison, he got into a horrific fight that left the retina in his right eye permanently damaged. Tim currently works at a pizza shop in Brooklyn where he makes deliveries.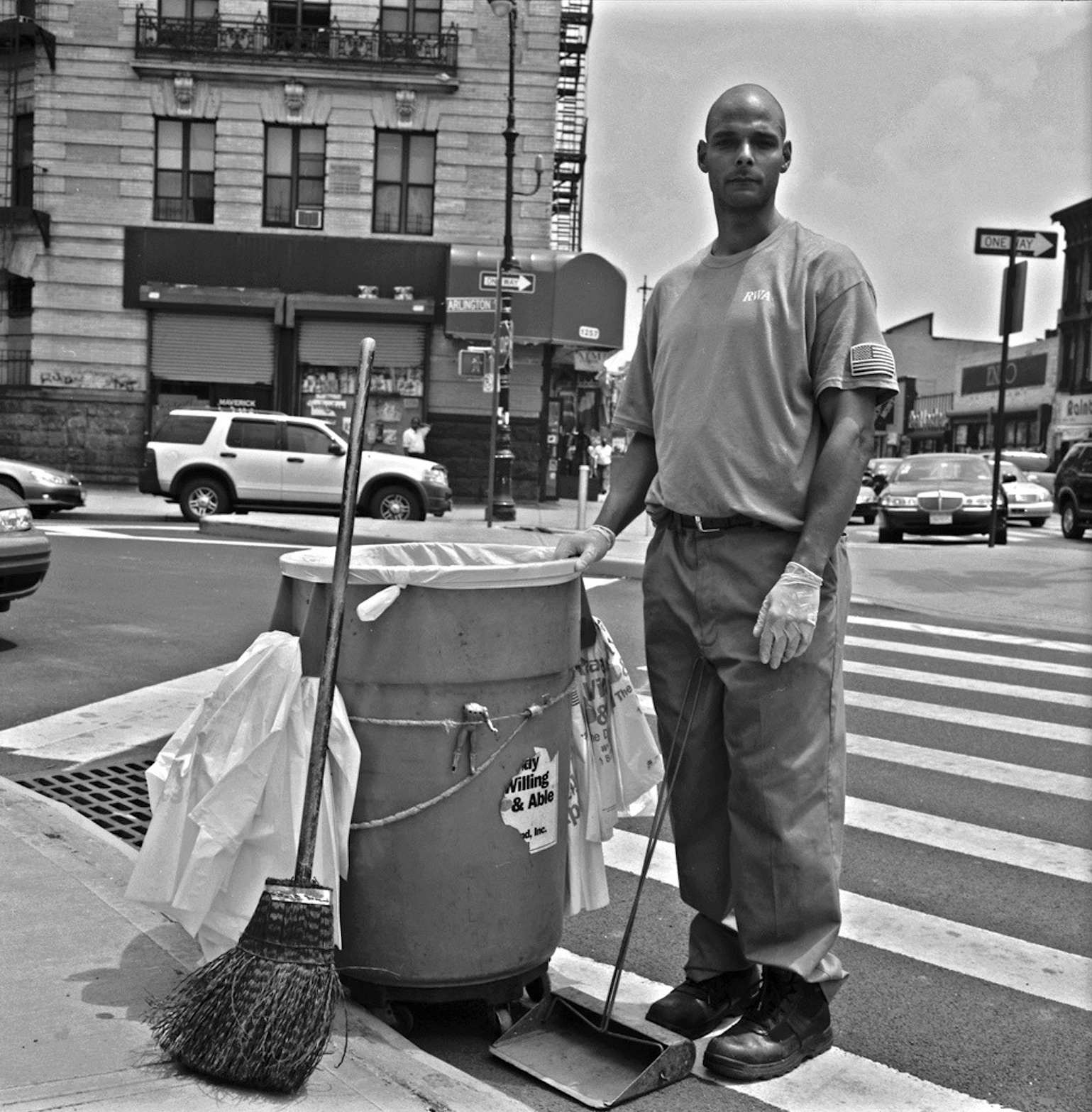 Tee. Age: mid 30s. Bedford Stuyvesant, Brooklyn 2007. © Russell Frederick
"I'd rather be doing this than be in jail," Tee told me. He is proud to be a cleaner working on Fulton Street, Brooklyn for The DOE Fund and its Ready, Willing and Able program. It aims to help the formerly imprisoned achieve permanent self-sufficiency. Tee never disclosed to me the exact reason why he went to prison. He said he spent eight years behind bars for a foolish mistake he attributed to being young. Now, he says that his dream job would be to have his own cleaning business and give people who have been in prison a second chance.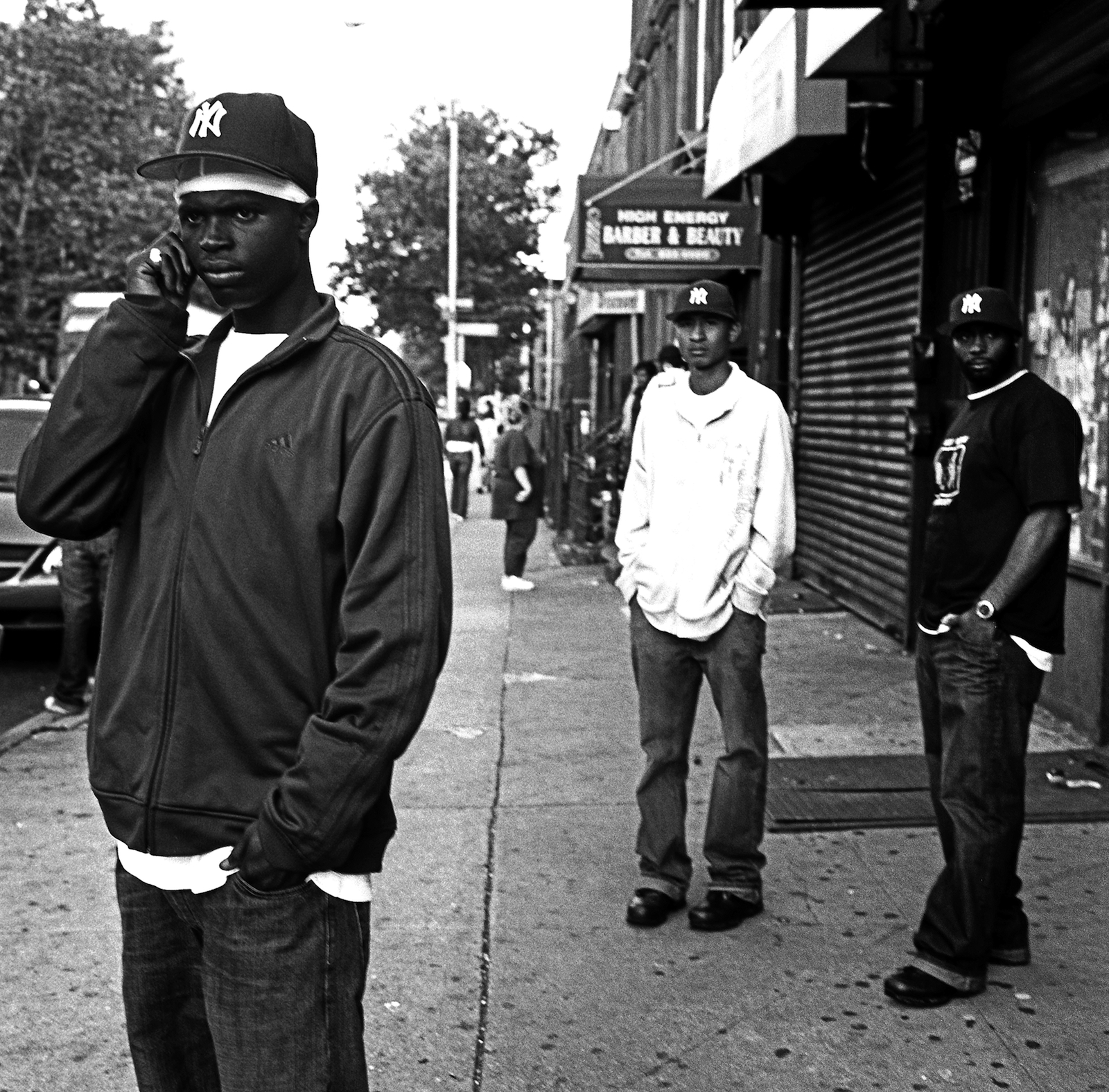 Rasheed. Age: 23, Bedford Stuyvesant, Brooklyn, 2007. © Russell Frederick
I first met Rasheed in 2003 when he was 19. He had a record of 5 F's (Felonies). He is photographed here at the age of 23 on Franklin Avenue with some of his friends. At the time the photo was taken, Rasheed shared that he was very depressed. He had a baby on the way. A G.E.D. program, affiliated with Apex Technical School in New Jersey, had accepted him. However, his parole officer denied his participation because the program was out of state. This was the last time I saw Rasheed. He is currently in a prison upstate.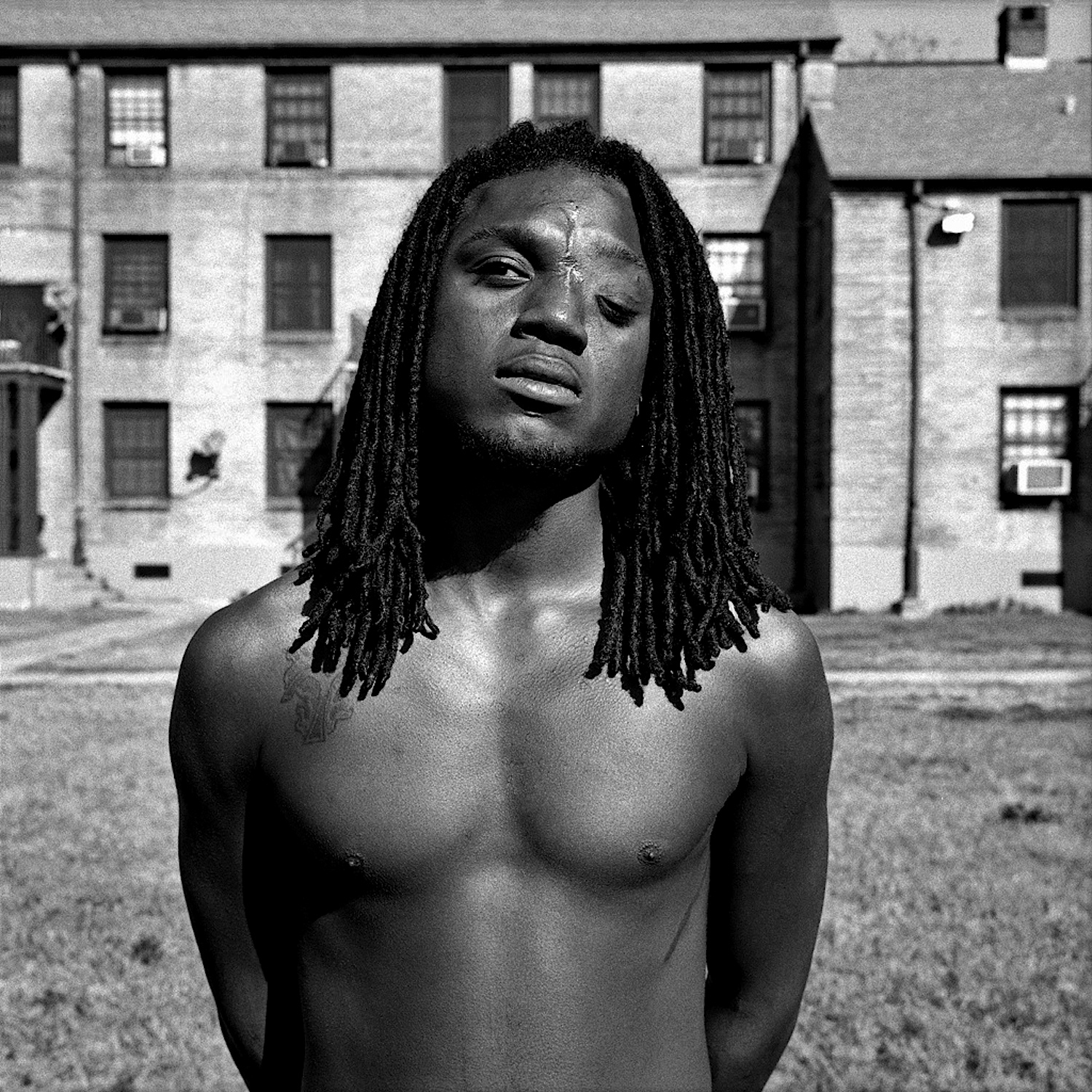 Willie B. Age: 20s. Calliope Projects, 3rd Ward, New Orleans, 2006. © Russell Frederick
While documenting the aftermath of Hurricane Katrina in New Orleans on a grant for the Open Society Foundation, I met Willie B. He is from the 3rd Ward and has lived there all of his life. The scar on his face is from a fight where he was struck with a hatchet. The damage blinded him in the left eye. Willie B. dropped out of school at the age of 15 to help out financially in his home because his mother wasn't working. There were times when his family went without electricity and food. He got involved in street life and ended up doing time. I didn't ask him where. He did share with me, "School don't matter when you hungry. Money matters. I wish I could get a good paying job but that's a pipe dream when you have a record."
♦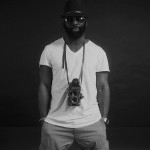 Russell Frederick is a self-taught Brooklyn-born photographer of Panamanian heritage. He is the recipient of grants from the Open Society Foundation, New York Foundation of the Arts, Brooklyn Arts Council and the Urban Artist Initiative Foundation. Frederick is a member of the African-American photo collective Kamoinge and is represented by KEYSTONE photo agency in Switzerland. As an educator, he dedicates time to mentoring at-risk young men with the Kings Against Violence Initiative as the Men's Program Director. 
OF NOTE Magazine is free to readers, free of advertising, and free of subscriptions—all made possible by generous supporters like you. Your tax tax-deductible gift will help us continue to feature innovative and emerging global artists using the arts as tools for social change. OF NOTE Magazine is a fiscally sponsored organization of the New York Foundation for the Arts, a 501 (c) (3), tax-exempt organization. All donations are 100% tax-deductible to the full extent of the law.