US/Mexico | CatherineMarie Davalos: Dancing Across Borders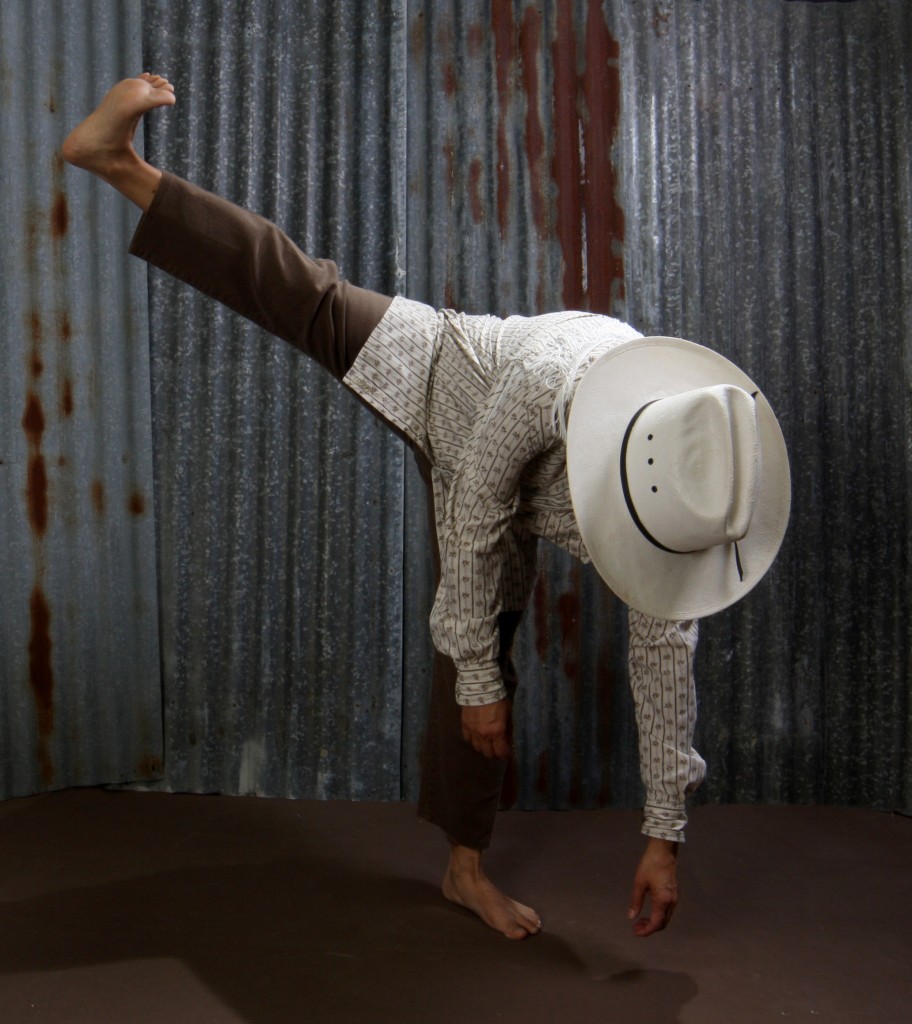 "Volver" choreographed and performed by CatherineMarie Davalos. Photo by David Gaylord 
BY CLARENCE A. HAYNES | THE IMMIGRANT ISSUE | SPRING, 2014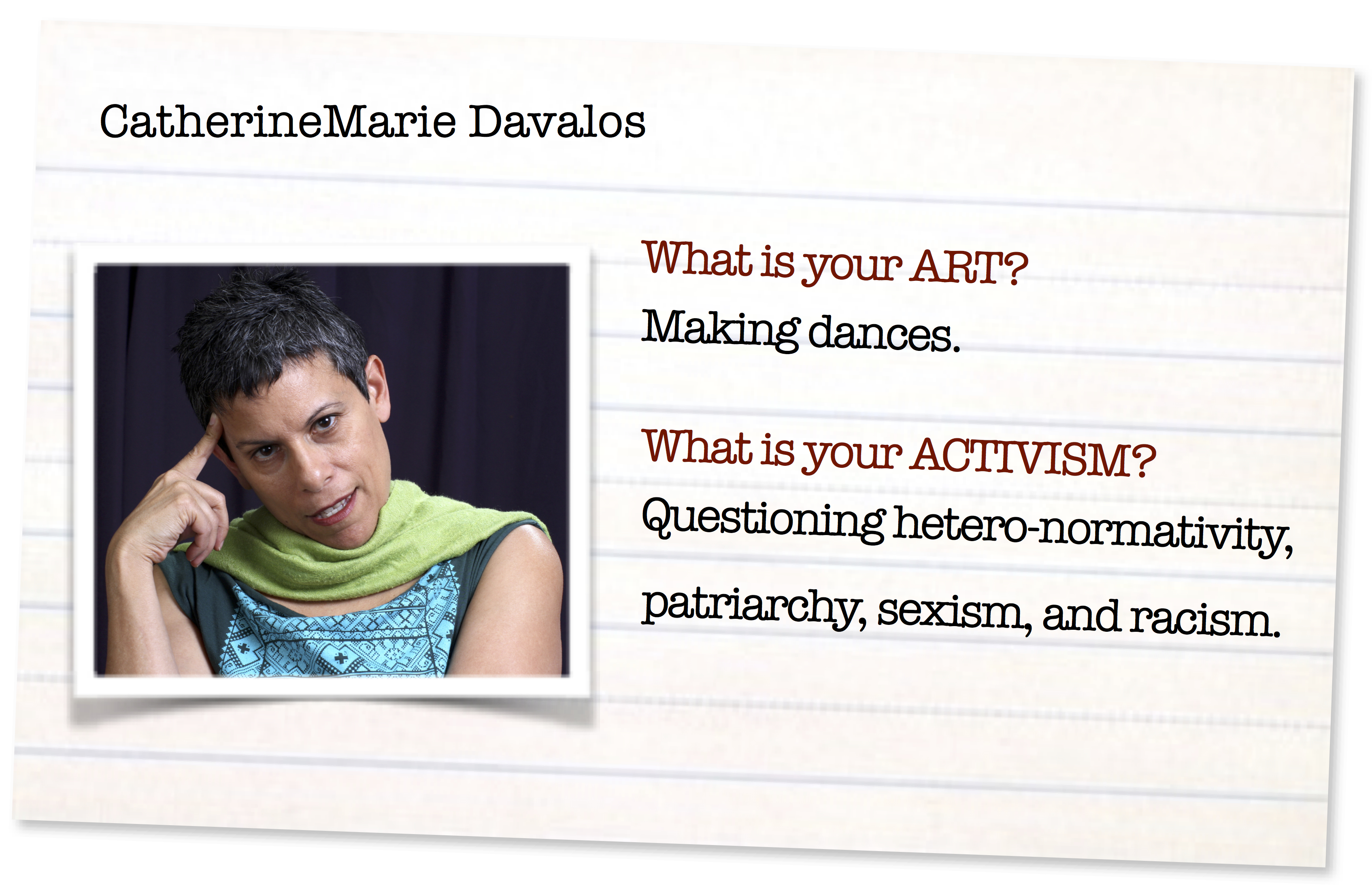 The act of crossing borders, both literally and figuratively, is something that artist CatherineMarie Davalos deeply understands. As an acclaimed dancer, choreographer and director of Davalos Dance Company, she has crafted works that honor her Mexican/multicultural heritage and the experiences of her community while traversing other barriers around identity. She is the Director of Dance at Saint Mary's College of California, which includes a thriving undergraduate program and two newly launched MFA programs in dance. Davalos is also a recipient of a grant from the National Endowment for the Arts and a collaborator with the Latin Ballet of Virginia. She's the mother of a 14 year old son whom she calls her "greatest work of art" and is married to David Gaylord, also an artist, whom she considers, "the original Renaissance Man and can do anything." Here she talks about how her choreography connects to ongoing discussions around immigration, her upbringing, and the powerful feminist icons in her clan.
 [vimeo]http://vimeo.com/32097730[/vimeo]
"Volver," choreographed and performed by CatherineMarie Davalos.
Q: In your works "Volver" and "A Wintry Mix," you deal with the issue of Mexican immigrants longing to return home who no longer can, with a dancer literally throwing her/himself upon a projected image of the border. What inspired you to depict this side of migration stories? Are people surprised?
A: Yes, it is an image of the border that my artist husband, David Gaylord, made for me. The inspiration is based on real life experiences of Latinos in my family and community. Since I was born in this country and do not speak Spanish, I had to prove my Mexican-ness to my community and sometimes even my family. I do not have a homeland. I have never felt like I belong here and have always been treated as the woman with brown skin. In Mexico I look like I belong, but I cannot speak [Spanish]. The immigrant family members in my family and community came to the U.S. for many reasons, but all were hoping for a better life here. They did not expect to encounter racism. They were not the target of so much hatred until they came to California. The Mexican immigrant is also invisible when it comes to services. We/they long for home and a place to belong, but once you leave Mexico, it does not look kindly at you coming back.
The song for the work "Volver" says he would do anything to be in her embrace again. Immigrants come here looking for a better life, but they do not realize how hard it is until they get here. As my Colombian friends say, "it was not all roses" like they thought it would be. Latinos are not surprised by this depiction of wanting to return to the homeland and Chicanos see this as the metaphor for finding or returning to Aztln, the ancestral home of the Aztecs. The Chicano movement took up the concept when talking about that place to return home to, where the body feels at home.
Q: What are some of the biggest myths around immigration that your choreography and dancing has taken on?
A: I think what I've described [above] is the biggest issue, the one I have dealt with on many levels. I tend to look at something for a while and from various angles. I have a full evening work called "From Women's Mouths," which explores me coming to terms with my Mexican self. Then I made another full evening called "Borders, Spaces, and Brown-eyed Girls," which takes on how others perceive me and those like me. Then parts of "Volver" and "Wintry Mix" showed up as single dances.
Q: You were born in the U.S., yet so much of your artistry looks at the stories from both sides of the border. What motivates this particular perspective? Does family play a part?
A: Oh yeah, I am big on family. I come from a big Mexican family and had many uncles, a few aunts, lots of cousins. . . my grandmother lived with us. . . big family. We all got together on Christmas Eve. We are all educated. My dad has a Ph.D. from the University of Southern California, and one of my sisters has one from Yale. I have an MFA. My mom was a librarian and an English teacher. I should also mention that my mom is Italian. My parents have been together since they were 13 years old. They are now 75. This is why I have so much history. Their families have been together for a long time. There was also some stuff with this because some of the family are very racist. They accept my dad and us, but they are not comfortable with all Mexicans. Then there are those who remember that the Italian immigrant was also treated very badly, so they can relate. All very weird and complicated.
I think all my [work] comes from me and I am Mexican. We don't only make dances about being Mexican, but if one were Mexican, one could see the Mexican influence in everything I do.
Q: Your dances are also known for depicting powerful women via stories of sensuality, myth and actualization. What are some of the most prominent female archetypes that are in Mexican/Chicano communities? How are there archetypes represented in your dances?
A: My influences are the women in my family, mainly my mom—radical feminist, outstanding female role model and all around excellent human. My Mexican grandmother came here when she was very young and taught herself how to read and write English and Spanish. She was tough. Kept my dad away from thugs and drugs. My uncle Richard said she would grab someone by the neck and pull them down to her height of 4'10" and say, "If you sell my son drugs, I will kill you." I like to play with Aztec goddesses as archetypes, but I match them to my family. I would need to grab a book to give you the exact names. Our community has lousy female archetypes. Have you heard of La Llorona? In Mexican childhood stories, we were told La Llorona will come and get you. The female icons tend to run in that negative scary direction. The biggest one with a positive image is the Virgin Mary. She is bigger as an icon of pop culture on this side of the border, particularly in California and Chicago. We also champion Frida Kahlo and other artists like her, including Yolanda López, and the activist leader Dolores Huerta. I definitely am more of a seeker of contemporary cultural icons. My sister KarenMary Davalos could tell you more about this stuff. She is an anthropologist and writes about Chicano/a artists. She's pretty awesome, too.
Anyway, back to how they are represented. In one dance, I depict the figures of the Aztec gods and goddesses as the germs for movement. In a collaborative work called "Who Is She?" we play with several popular female icons, and I chose the Virgin Mary. We moved through several statue versions of her.
Everyone does a Frida Kahlo piece. HA! I haven't made a dance about her. I just want to be her.
[vimeo]http://vimeo.com/32979862[/vimeo]
"Who is She?" choreographed by CatherineMarie Davalos.
Q: Your choreography also deals with subject matter that is viewed as traditionally outside of the Mexican/Chicano community. Would you say you have a global vision? Do you have a preferred subject matter?  
A: Hmm. You mean because it does not have an obvious Mexican theme? Like Mexican music? I think all my [work] comes from me and I am Mexican. We don't only make dances about being Mexican, but if one were Mexican, one could see the Mexican influence in everything I do. I do try to communicate with all of my audience, universal stuff, but once I had an all Latina audience and they were the best one I ever had. Amazing experience. They got every single thing I was trying to say. Never had it again, but once was enough to tell me that I make Mexican dances all the time. Davalos Dance Company always has something to say about being the "other." It might feel like more of a regional perspective to some because I was born in the U.S., but I like to say global. I prefer to make dances about Chicano experiences. Sometimes, I bend toward the feminist in this voice. I thought Dido got a bad name from Virgil's Aeneid, so I made a dance that reflected her true character. I like to re-write the feminine.
♦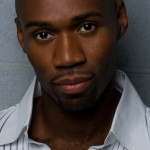 Clarence A. Haynes is a  writer and editor (books and web content) who regularly covers culture and gender. He has worked with a number of print and online publications, including Newsday, City Limits and The Grio. More of his work can be found at www.huffingtonpost.com/clarence-haynes.
OF NOTE Magazine is free to readers, free of advertising, and free of subscriptions—all made possible by generous supporters like you. Your tax tax-deductible gift will help us continue to feature innovative and emerging global artists using the arts as tools for social change. OF NOTE Magazine is a fiscally sponsored organization of the New York Foundation for the Arts, a 501 (c) (3), tax-exempt organization. All donations are 100% tax-deductible to the full extent of the law.