South Africa | Kimberly Burge on Writing with the Girls of Gugulethu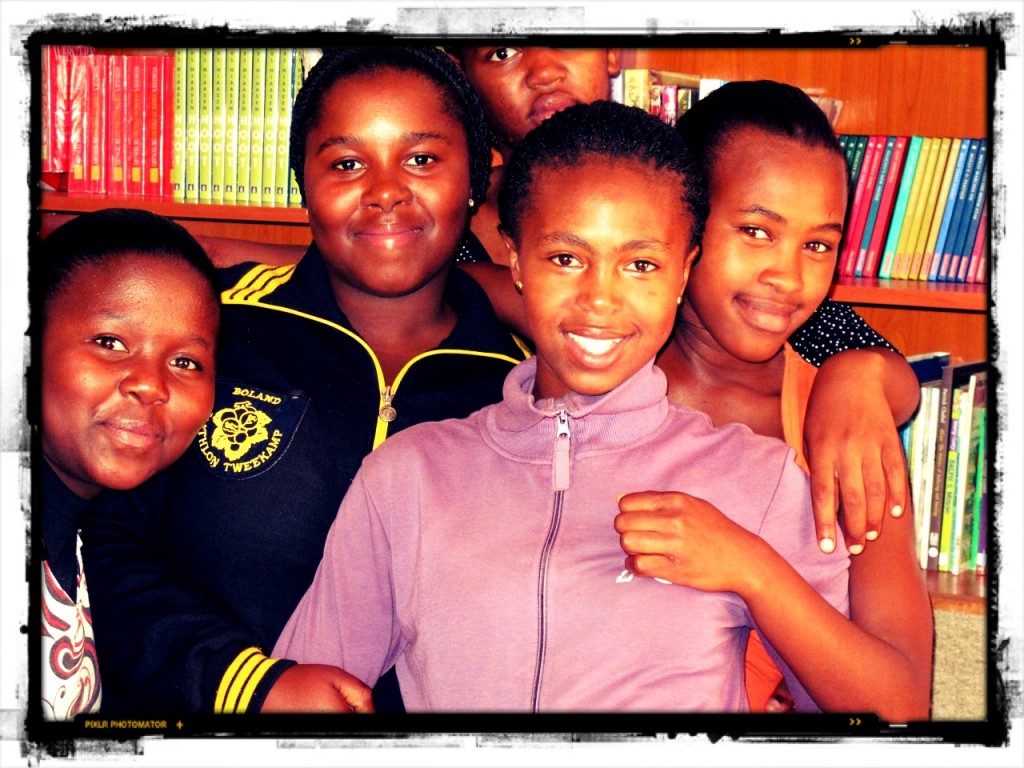 Phola (center) with the girls of the Amazw'Entombi (Voices of the Girls) Writing Club in South Africa.
To me, writing is soulful. It helps me to throw my emotions into paper. It relieves my pain. It also helps show my happiness and life experiences. How wonderful writing is now ever since I started at writing club. I'm starting to love writing. Just keep my hand moving. Writing keeps me thinking. It challenges me. I did know that I had so much so much in my mind that needed to be put down. Sometimes we need a bit of inspiration to get more encouraged. To me, writing is a drum waiting to roll.               —Phola, 17 years old | Gugulethu, South Africa
BY KIMBERLY BURGE | THE GIRLS ISSUE | SPRING, 2013
From their birth—from the names given them—words matter to girls in Gugulethu.
On the first day of our writing club there, I asked each girl to write, with brightly colored markers, her name and its meaning on a nametag. Most of these girls are Xhosa, the second largest ethnic group in South Africa, which claims Nelson Mandela among its numbers. Xhosa parents give their children names with significance attached. When I met each one, I learned the girl-child's place in her family, what dreams or healing she brought along when she entered the world, what hopes and expectations lie ahead for her.
Olwethu. Ours.
Sive. Listen.
Xolelwa. Peace.
Keneuwe. Given.
Nompumelelo. Success.
Anathi. They are with us.
Mandlakazi. Power.
I came to Gugulethu as a Fulbright Scholar in 2010 to lead a weekly creative writing club for teen-aged girls, based at J.L. Zwane Presbyterian Church and Community Center. Ten miles from the city center, Gugulethu is one of Cape Town's oldest townships, and South Africa's racially segregated areas. During apartheid, the government passed the Group Areas Act in 1950, assigning parcels of land where people would live based—as everything was—on skin color. Black South Africans were rounded up and transported out from the City Bowl to the Cape Flats, a place of scrublands and sand dunes and a newly declared blacks-only area in the early 1960s. In Xhosa, Gugulethu means "our pride." Locals shorten it to Gugs.
Colors saturated the walls in the room where the writing club gathered at J.L. Zwane. Purple along one side, orange on the opposite, anchored by yellow at each end. On Saturday afternoons for a year, anywhere from 4 to 22 girls, ages 13 through 20, gathered. At our first meeting, we brainstormed together for a name.  They settled on Amazw'Entombi, "Voices of the Girls."
[youtube]http://youtu.be/Vy0gF2K2dTU[/youtube]
The girls of Gugulethu declare their manifesto, "Amazw'Entombi." 
Each gathering revolved around a freewrite. I gave them a prompt, a word, a question, sometimes the beginning of a sentence, a poem or song lyrics. Something that started them thinking.
Some examples:
"When the time is right, I will…"
Frustration. What frustrates you?
"She wears short skirts / I wear T-shirts. . . She wears high heels / I wear sneakers. . . Who's better?"
Then everyone wrote for a set amount of time, whatever came to mind, wherever the prompt led. Just keep your hand moving, I told them, no matter what comes out. We started out, that first week, with writing for three minutes and worked up to twenty.
South Africans call these girls "the Born Frees," this first generation of black South Africans coming of age after apartheid. The oldest girls in Amazw'Entombi were born in 1990, the year Nelson Mandela walked free from prison and the breakdown of apartheid accelerated. South Africa held its first democratic elections in April 1994. Yet, along with freedom, the Born Frees inherited a country plagued by poverty and some of the highest levels of income inequality in the world. They've lost mothers and fathers, to AIDS and violence. In a place where the rape of women, and even little girls, is widespread, some have lost things they struggle to name. Young women ages 15-24 are three times more likely to be HIV-positive than young men. Several girls in Amazw'Entombi are HIV positive.
These young women came together around the power of their own words, sought and sifted through experiences that extend far beyond their years. The themes in their stories are universal. Struggle and endurance. Loss and abandonment. Illness and the looming specter of death. The need to grow up and face adult situations far too early.
Phola, whose writing is featured above, had been writing poetry before I met her. She joined Amazw'Entombi as a student in Grade 11 in 2010. Since then, she's left school, works for paper writers for hire from home. Had a baby girl, and passed her Matric (South Africa's high school diploma). Now she's studying law at the University of the Western Cape, not far from Gugulethu.
She doesn't have much time on her hands. But still, sometimes, she writes.
♦
Kimberly Burge is a Washington, DC-based freelance journalist who has written about South Africa for The Atlantic.com and Sojourners. She is a former Fulbright Scholar to South Africa and a Global Religion Reporting Fellow through the International Reporting Project. Her book, The Born Frees: Writing with the Girls of Gugulethu, will be published by W.W. Norton in 2014. Click here to learn more about The Born Frees and to partner with this project.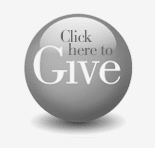 OF NOTE Magazine is free to readers, free of advertising, and free of subscriptions—all made possible by generous supporters like you. Please consider making a tax-deductible gift.
OF NOTE Magazine is a fiscally sponsored organization of Artspire, a program of the New York Foundation for the Arts, a 501 (c) (3), tax-exempt organization. All donations are 100% tax-deductible to the full extent of the law.