England | Poet Sabrina Mahfouz Confronts Portrayal of Girls in Media
[youtube]http://www.youtube.com/watch?v=0G1-fxpOAXs&feature=player_embedded[/youtube]
Sabrina Mahfouz performs "No More Page 3," 2013. 
BY GRACE ANEIZA ALI | THE GIRLS ISSUE | SPRING, 2013 
When the London-based poet and playwright Sabrina Mahfouz came across an online campaign to put an end to a topless model feature in one of England's biggest selling newspapers, she was reminded of a ghost that troubled her throughout her own girlhood. "It's difficult as a young girl not to see yourself represented in the magazines," she says. "It definitely limits what you think you can do."
The online campaign, "No More Page 3," is a response to the "Page 3," feature found in the UK's Sun that consists of a large photograph of a topless young woman. The Sun has published topless models in its print edition since November 1970 (and in its online version since 1999).
The publication has been under constant scrutiny for the feature, including some calling for legislation to ban "Page 3," and others petitioning the editors to abandon the feature or do away with the requirement that women pose topless.
Inspired by the campaign, Mahfouz penned her own "No More Page 3," poem. In its stanzas, she shares her concerns about the impact, the psychological and emotional consequences, these pervasive images have on young girls. The message "Page 3," sends to young girls is "if you are not sexually desirable, you don't matter," says Mahfouz
What's unique about this campaign, is its place in a growing global movement of girls directly taking on publications, editors, and media executives. Just last year, American eighth-grader Julia Bluhm launched an online campaign against airbrushed images in Seventeen magazine. After much media attention and public pressure, the editors conceded to a "Body Peace Treaty," where they promised to no longer digitally alter the bodies, faces, sizes, or shapes of the teen girls featured in their pages. It was a huge win for teen girls and an indicator that the tides might be shifting in media portrayals of young girls.
"I do think it's a global movement, I think there is someone in every country working to challenge this," Mahfouz says. And yet, this is an issue that is very personal and local to her. For the girls growing up in England, the stakes are high. A 2012 study by the Future Foundation revealed that "one in four girls in the United Kingdom (24 per cent) has low self-esteem [and is] buckling under pressure to conform to an idealised notion of how she should look."
With over 88,000 supporters and 13,000 Twitter followers, it remains to be seen how effective (or successful) the "No More Page 3," campaign will be. Yet, Mahfouz remains hopeful. "I don't know how much change I see yet when I look at the newspaper racks now. My hope is that one day, no girl can relate to my poem."
No More Page 3
It's like walking home late from raving
Hearing the drunk shuffle scuffing the paving behind you
Like just to remind you that,
By the way, you're a girl
And that means danger taunts your world
And so shouldn't you be curled up safe in bed
With crumbly biscuits and a magazine
Filling your pretty little head with thoughts
Of who you'd rather be instead?
Cos I read that 92% of girls under 22 hate their bodies
And yet 63% of them want to be –
Not Hilary not JK not MP not professordoctorlawyer
Not mother or even Beyonce –
But a glamour model. A model of glamour.
G-g-g-glamour. I stammer over the word
Cos when I first heard it back in the day I was like yeah,
I'll take some of that. You can breathe your hot breath
Onto my neck as between my breasts beads with sweat
In preparation for being an internet sensation –
But I had a mad moment of realisation of the meaning of forever.
And I didn't do it. The modelling thing,
The how deep can you sink in thing,
The pink brown black flesh flashed for cash thing.
I didn't, but I nearly did. Cos I was so caught up
In the hype of papers, magazines, film, TV
That even though I'd gone to grammar school
Not glamour school and I was at university
It seemed to me that the only way I could see to the top
Was through desirability – cos that's what I'd seen
Non-stop in the papers, magazines, films and on TV.
Now fast forward ten years later and I hear of this thing –
No More Page 3 –
And it makes me so happy to think that finally, 84 years
after winning the right to vote through protest and death
Yes, papers might actually start to fill pages
With the sagest or most outrageous words
Of powerful women everyday women whose faces don't need
to be pleasing and stomachs don't need to be thin
and boobs don't need to be bared.
Then a 4-year-old son who sees the family paper
When painting at the dinner table
Doesn't grow up to think that all girls are fair game
And little daughters grow up to know
That they will be valued for their brains
So the training is worth it.
There are no more excuses we've got to stop it
The lot of it. On top of this, I'd just like to say
That I'm all for free speech and keeping liberties
But these pictures are taking liberties
And they're not speaking except the word 'pornography'
So do what you wanna do on your type the pin code TV
But NEWSpapers are made of paper
that's supposed to print the news
and boobs are NOT news
so excuse me if I do more than not buy it
I will scream it's not right
As it shines an airbrushed light on the fact that
This society sees women as bodies that are commodities
But only at their peak of conceivability
After which please go away and don't say anything
Not that you ever had anything to say anyway.
Strange, you may say
That I'm a woman saying this given a mic and a stage
From which to say it. But trust me,
For every girl behind a mic there's ten thousand
Behind a phone screen, keen to take pictures
To send to men who've told them they can
Live the dream of Page 3 and maybe they will
And maybe that really is their dream they want to fulfil.
But then that's a crying shame if so
As they'll never get to know who they really could've been.
So to help that 65% of under 22s
Find a different dream,
Please sign the petition:
No More Page 3.
♦
Grace Aneiza Ali is the founder and editorial director of Of Note Magazine.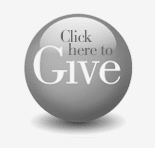 OF NOTE Magazine is free to readers, free of advertising, and free of subscriptions—all made possible by generous supporters like you. Please consider making a tax-deductible gift. 
OF NOTE Magazine is a fiscally sponsored organization of Artspire, a program of the New York Foundation for the Arts, a 501 (c) (3), tax-exempt organization. All donations are 100% tax-deductible to the full extent of the law.