Cuba/New York | Muralist Katie Yamasaki On Giving Girls A Voice Through Art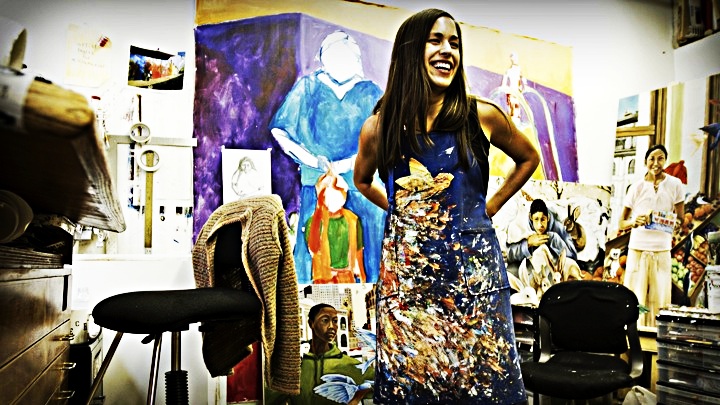 Muralist Katie Yamasaki in her studio. Photo by Michael Chung
BY CLARENCE A. HAYNES | THE GIRLS ISSUE | SPRING, 2013
Katie Yamasaki, a New York-based muralist and children's book illustrator, is at the helm of a number of community-based, large-scale murals with teenage girls. One of those projects, Voices Her'd, creates a place for teenage girls to come together, choose an issue affecting their community, and express their ideas through public art. In their murals, the girls address serious issues such as women in the military, the exploitation of inner city youth by military recruiters, women and immigration, and homelessness and health. Yamasaki has also created art projects with children and youth in Cuba, Mexico, Spain, Japan, Argentina, and Namibia.
Her work, she says, is about providing "a visual platform where different communities can have a public voice." She tells us what she's learned from the girls of Voices Her'd, her experience working with children in Cuba, and her just-released children's book Fish for Jimmy.
Q: Tell us about your experiences running the Voices Her'd program?
A: I got on board in 2004, fresh out of graduate school, never having painted anything outdoors. Originally Groundswell, which runs Voices Her'd, wanted me to be the assistant on the project, but they couldn't find a lead artist, so I became the lead artist. I was totally inexperienced and unprepared, but it ended being a really powerful, transformative experience.
It's kind of scary, but you're in charge of all of these girls, and the whole point is for them to open up. So it can't be about you. You can't get stuck in your own insecurities about creating on that scale, it's about how you can get the girls to open up and communicate.
After a summer full of scaffolding nightmares and anxieties, the scaffolding came down and I could actually take a look at what we did. It was overwhelmingly big and overwhelming in general. But at the dedication, the girls spoke about how transformative it was to be the creators of visual media about themselves. That opportunity very rarely happens for a young, disenfranchised woman of color. The Voices Her'd project was a constant reminder about what really matters in art and how important it is to provide these platforms for dialogue and expression.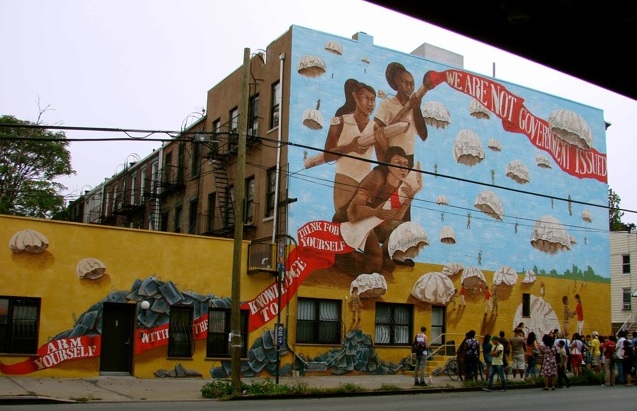 "Informed, Empowered," one of the murals painted by the girls in the Voices Her'd Project, ran by Groundswell, in Sunset Park, Brooklyn, New York. (Credit:groundswell.org)
Q: What are some of the changes you've witnessed with the girls?
A:  One thing about mural making is that there is a huge component of physicality—your body is a work tool. You have to build scaffolding, climb ladders, get over your fear of heights, and carry five gallon buckets of paint. These days, girls grow up, especially girls in New York, being less physically active and playing fewer sports. They're often taught to be pretty, sexy, cute, and are less encouraged to be rugged. With this type of work, they get to develop their sense of self, their creative and physical self.
Q: How have you seen this project benefit the community you're working with?
A: I created a project called "If Walls Could Talk" in the East Harlem community of New York City. It involved working with incarcerated mothers on Rikers Island and their children. I did workshops onsite with the mothers to create a mural design that captured what they wanted to communicate to their children and community. Their kids replicated that mural at 118th Street and 1st Avenue in East Harlem. The mothers, in turn, painted a mural across from the jail's nursery based on the images and messages from their children. With this project you really saw the potential of art both as an expressive/therapeutic tool as well as a communication bridge-builder between groups of people—the moms and kids—whose contact has been severed but who really need to be in communication with one another.
Q: What has the project taught you personally?
A: What I loved so much about the various projects is that I was learning right with the girls, pulling in various experts to help us explore an idea before creating a mural.  In 2011, I passed the torch to another Groundswell artist, as it's one of those teaching opportunities that you want to share. I hope people will read this article and feel like they want to start their own Voces Her'd projects.
Q: You've also orchestrated cross-cultural programs, including work with children in Cuba? What are some of the cultural differences?
A: Cuba is one of the places where, though the possibility of wealth has been removed, the children's dreams are vast. When I asked them what they wanted to be, they said they dreamed of being great musicians, painters, and dancers—much more than when I ask kids in the U.S the same question. Also, there is a general expectation of cultural literacy. There is an excitement about art; children are walking through the galleries on their own looking at art.
I try not to romanticize Cuba as there are major quality of life issues due to the economic embargo. But, from an education and artistic point of view, the kids are not high-wired on video games, and their attention span reflects that. They have an ability to sit and talk to you, look at a piece of art, or sit with a book.
"Anaisi" painting—a visual dialogue between New York City kids and their Cuban peers.
Q: Your newest book, Fish for Jimmy, which you've both illustrated and written, deals with a family's experience in a Japanese internment camp during World War II. What inspired you to write this?
A: Fish for Jimmy is a collage of different things that happened to my family during internment. The book looks at how a big brother sneaks out of camp to get fresh fish for his little brother who won't eat as the result of the trauma of being relocated. I wanted to show how brave children are. I hope readers will think of the trauma war inflicts upon families, the incredible resilience of children, and the importance of retaining our civil liberties.
♦
Clarence A. Haynes is a book editor and writer who covers culture and gender. He has worked with a number of print and online publications, including Newsday, City Limits, The Grio and The Huffington Post.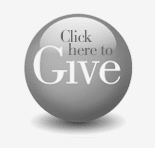 OF NOTE Magazine is free to readers, free of advertising, and free of subscriptions—all made possible by generous supporters like you. Please consider making a tax-deductible gift.
OF NOTE Magazine is a fiscally sponsored organization of Artspire, a program of the New York Foundation for the Arts, a 501 (c) (3), tax-exempt organization. All donations are 100% tax-deductible to the full extent of the law.