Canada/South Africa | Breaking the Silence: An Interview with Artist Soraya Nulliah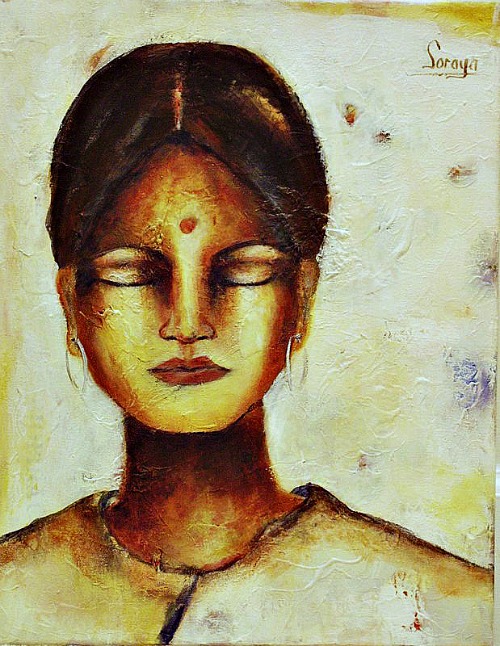 Soraya Nulliah. "Child Bride." 2007. Mixed Media.  

Artist Soraya Nulliah is Indian, South African, Canadian, and American—all at once. She is of Indian origin, was born in and grew up in apartheid South Africa, immigrated to Alberta, Canada at twelve years old, and now lives in Colorado, USA with her husband and daughter. Her body of work is centered on portraits of women and girls of color and reflects a life spent existing in-between cultures and criss-crossing geographic boundaries. However, underneath her paintings' vibrant, rich earth tones, lurks a deeper story. Nulliah endured a girlhood fraught with domestic violence. In both subtle and overt ways, her work is a response to the culture of silence that often plagues women and girls who are victimized by this kind of trauma. Many of Nulliah's portraits are coupled with bold text that, for example, question, "Who are you nameless, faceless, girl?," or declare, "her story matters," and "claim my story."
Here, Nulliah talks with LeRonn Phillip Brooks about the cultural influences in her work, her commitment to empowering women and girls, and the ways in which being a mother of a little girl has transformed her. —Ed.
Click on any image to launch gallery.
BY LERONN PHILLIP BROOKS | THE GIRLS ISSUE | SPRING, 2013
Q: Do you see your work as a way of expressing your cultural influences?
A: My earlier works were very culturally focused and heavily influenced by Indian aesthetics; however, my current works are more universal in nature. That being said, I am an Indo-Canadian woman and I certainly bring that aspect of my identity into my work.
Q: Girls are often the central-focus of your work. Do you see this focus as empowering?
A:  I certainly hope so. I strive to speak of the universal journey we are all on; that of life. And so, while I express joy and hope I also want to give voice to the deepest pains and sufferings we all experience.
Q: You've compared your work to the expression of a soul or inner-consciousness. Does this feeling manifest itself in the act of creating or as a matter of reflecting on the finished work?
A: Both, really. I strongly feel that when an artist creates work from the soul, there is no separation from the act of creating and the act of experiencing. What I mean by this is there is no dichotomy between creating and viewing; they are all part of the same journey.
 
Q: How do you relate your personal experiences to the act of painting?
A: I try to bring all of me to my work: my culture, my politics, my gender, my life experiences and my aesthetics. I have had many interesting yet painful experiences in my life: living under apartheid South Africa, being an immigrant in Canada, growing up in a violent family and many many more. I am honest about these experiences and bring them to my art.
Q: What are the stories you want to tell through painting and do you think painting is the best way of telling them?
A: I try to create soul biographies and each of my paintings tell a portion of my journey. There is pain, hope, truth, stories, memory and grace that I try to mix in with my paint. For me, painting is the best way to tell my stories. 

Q: How has becoming a mother of a little girl affected your work?
A: In numerous ways. But the most profound was the vulnerability I felt at becoming a mother. All the walls and masks I had spent a lifetime building came crashing down overnight and there I stood, very vulnerable and naked. It was terrifying, but utterly beautiful as well. Finally, I felt free to be all of who I am and it was empowering to speak my truth.
♦
Dr. LeRonn Phillip Brooks is a Harlem-based American art specialist and painter. He has worked and taught at several New York area cultural institutions including The Metropolitan Museum of Art, The Studio Museum in Harlem, The School of Visual Arts, New York University and Parsons: The New School for Design.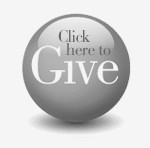 OF NOTE Magazine is free to readers, free of advertising, and free of subscriptions—all made possible by generous supporters like you. Please consider making a tax-deductible gift. 
OF NOTE Magazine is a fiscally sponsored organization of Artspire, a program of the New York Foundation for the Arts, a 501 (c) (3), tax-exempt organization. All donations are 100% tax-deductible to the full extent of the law.