Guyana | Ruminations by Carl Hazlewood a 'Foreign Guyanese' Artist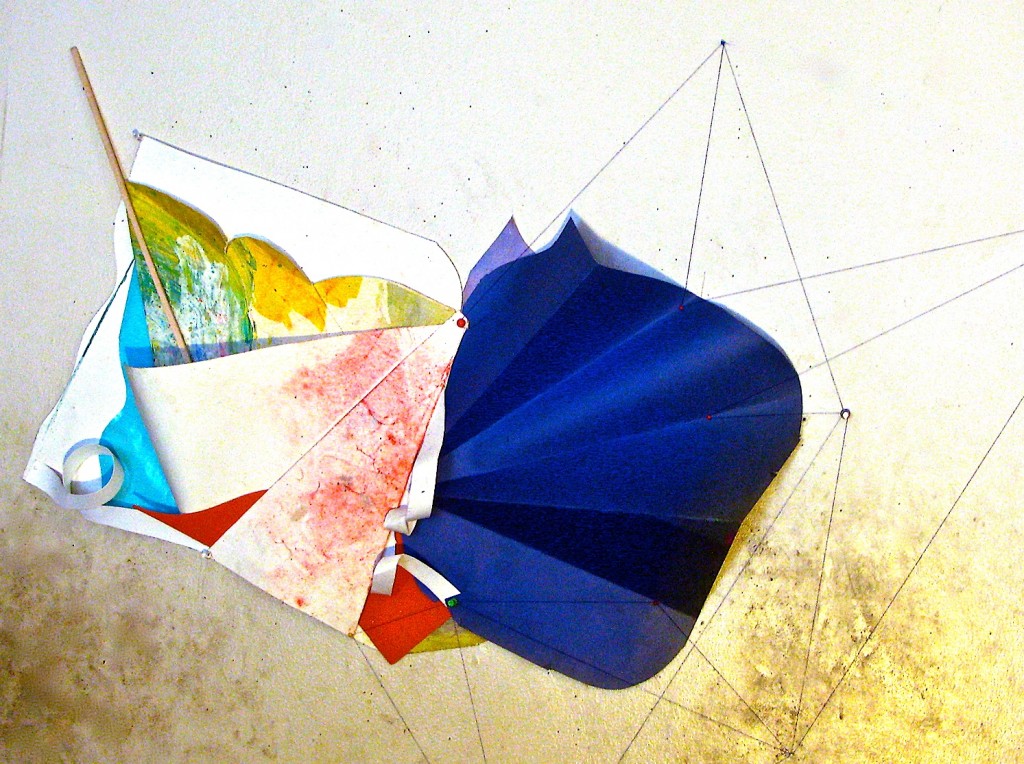 "Pretty Angel Baby," Carl Hazlewood. Mixed Media Installation. 2012
BY CARL E. HAZLEWOOD | GUYANA ISSUE | APRIL, 2012
Carl E. Hazlewood is a Guyanese artist, writer and curator, living in Brookiyn, New York. He is co-founder and former curator of ALJIRA, A Centre for Contemporary Art, in New Jersey. 
There have been several occasions in recent years where I've been accused of being a 'foreign Guyanese,' that term being used deliberately to suggest, I felt, that I had no right to be involved with things I assumed was within my cultural sphere of interest as a 'born' Guyanese. As one might imagine, such encounters induced moments of extreme psychic dissonance for me. What was I? Who am I? Why do I feel such a responsibility to folks who seem so disinterested in whatever I had to offer? And what is the responsibility of that place and those people to me?
I was taken to the United States at around the age of thirteen or so. I was there to have a congenital heart defect repaired. And except for a period of about two or three years when I was a teen, I've since resided in America. Thus, I've spent only a fraction of my life actually located in Guyana. But what does that mean about the quality of my experience as someone of that place and of that soil? When my little family left Guyana in the 1960s, the country was in the grip of a vital and increasingly violent political and social struggle. Even as a child I could feel that tension present everywhere, for it affected us all. The land was an impoverished beauty, and like the rest of the Caribbean, it remains an ambivalent site of both desire and desperation.
I was away from Guyana before I was old enough or healthy enough to have the common experiences I hear about every time there is a gathering of Guyanese: parties, dancing, drinking. I've never climbed a coconut tree or picked a mango off a branch, or went swimming in a 'punt trench.' My childhood experiences were circumscribed and mainly focused on intellectual and artistic pursuits: books; whatever presentations the BBC broadcasted, like Lorna Doone or Shakespeare plays; all the international news of far away countries fighting for independence; and tales of Nationalism, bloody wars, and survival.

"The land was an impoverished beauty, and like the rest of the Caribbean, it remains an ambivalent site of both desire and desperation."
Now I struggle to recall the difference between the fruits jamoon and psydium. I think they are both purple and round and sweet. But I remember Cockabelly, the tiny fish flashing silver in the gutter that ran outside our fence. I remember Hindi popular music on Radio Demerara's Indian Music Program.
It's odd how much one can still care about the old homeland no matter how many years fly by. Like the vague image of a long ago lover, the personal Guyana I struggle to hang onto falls apart in the glare of reality, a consequence of passing time, frustrated desire, and failing memory.
In Victor Hugo's Les Miserables there's a passage where Hugo speaks of the ways in which physical places from our pasts become holders and place cards for psychological memories and experiences:

But when we are distant from them, we find that those things have become dear to us, a street, trees and roofs, blank walls, doors and windows; we have entered those houses without knowing it, we have left something of our heart in the very stonework. Those places we no longer see, perhaps will never see again but still remember, have acquired an aching charm; they return to us with the melancholy of ghosts…
I suppose it's all about the continuing need to affirm roots, our stubborn wish to be planted in the ground, which we imagine has always been ours—by nurture and by blood. This lingering emotional dependency, the immigrant yearning to retain something that's truly our own is perhaps understandable. When we left the land of origin, we looked forward to having a secure future in that other place where we hoped to establish a new life for our families and ourselves; it would be a place where we could be safe, somewhere we might thrive emotionally and economically.
But no matter how we adapt and speak the language and intone words with the perfected accent of the native-born, there remains a nagging sense, at least for first generation immigrants, that we are abiding among strangers. The habits and tastes of the homeland, masked though they may be, remain.
So, after a lifetime of desire and distance, home becomes an abstract zone of yearning; a need for tropical heat, an irrational wish to suck on a mango, obtained not from the corner supermarket, but plucked from the backyard tree of our hot myth of childhood, which is perhaps a memory, but probably only another artifact of desire. Despite our established presence here in the 'other place,' we know what we are, and hope that we understand WHO we are. But does our old country care? What are we to IT?
I exist now in an extended global Guyana village along with lots of inhabitants: intellectuals, artists, novelists, poets; people like Stanley Greaves, Wilson Harris, Donald Locke, Frank Bowling, Fred D'Aguiar, and a host of ordinary others.  Despite my often-unrequited love, desperation, and disappointment, I find myself still actively engaged in constructing that hybrid culture that may ensure the survival of what is most vital and important about my distant homeland.
NOTE
The essay above is excerpted from Carl Hazlewood's lecture on "Nuanced Fragments from the Global Village," presented to the Ninth Annual Symposium of the Guyana Cultural Association of New York in 2010.
Image: "Le Repentir." Carl Hazlewood. Oil on Hardboard. ca 1966-67.
____________________________________

Of Note Magazine is a sponsored organization of Artspire, a program of the New York Foundation for the Arts, a 501 (c) (3), tax-exempt organization. All donations are 100% tax-deductible to the full extent of the law.