Cambodia | FOCUS on Eric de Vries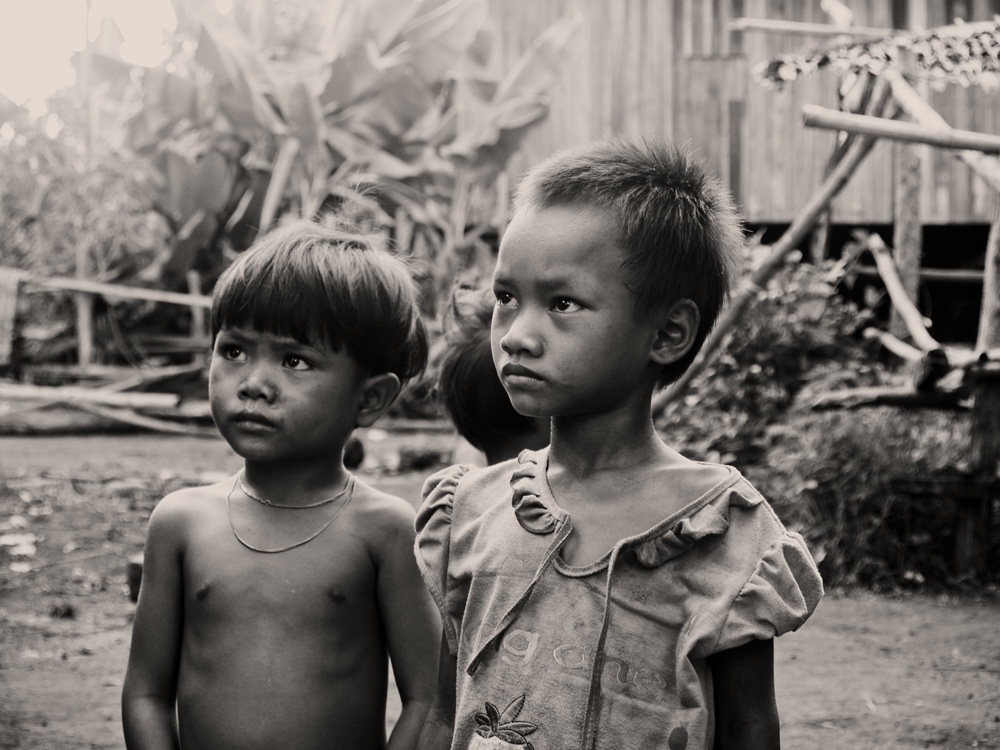 Ratanakkiri Province, Cambodia
FOCUS: the story behind the image
Dutch photographer Eric de Vries is living in Cambodia, the country he's been travelling in since 2000. He takes of note behind the lens to reveal the story of this image capturing two young children from the hill tribes of the Ratanakiri Province in Cambodia.
of note: Can you take us through this image? What was the story behind capturing it?
I started to work on a documentary on hill tribes in Northeast Cambodia. I'd never been there before so I didn't know what to expect. It was a different world, it looked like time stood still in that part of Cambodia. I worked on portraits and sceneries of the Kreung tribe. They were mostly women and children. The men were off to work on their land. As I walked around the village I took shots of  young mothers smoking tabacco from small bamboo pipes while holding babies in their arms.
These kids in the picture above didn't pay much attention to the photographer, which was good for me and I captured them while they were looking at their grandmother who was arguing with the village chief.
of note:  What first led you to Cambodia?
Ten years ago I decided to go on a Southeast Asia trip, from Thailand to Vietnam. I'd never been to this part of the world before. And Cambodia was something different. I went back year after year to learn more about the country and started to work on documentaries and fine art photography of the Khmer people, the landscape and temple sites. Before the end of 2007 I was living and working permanently in the Kingdom as a photographer.
of note: What is personally and artistically compelling about this image for you?
The kids don't look into the camera. In that moment, they didn't pay any attention to me. Normally, it's hard to get kids not looking into the camera, they like to be photographed and give all their best to do so, mostly with a smile. These kids were not happy, due to the reasons mentioned above.
– Eric de Vries