Slumdog Millionaire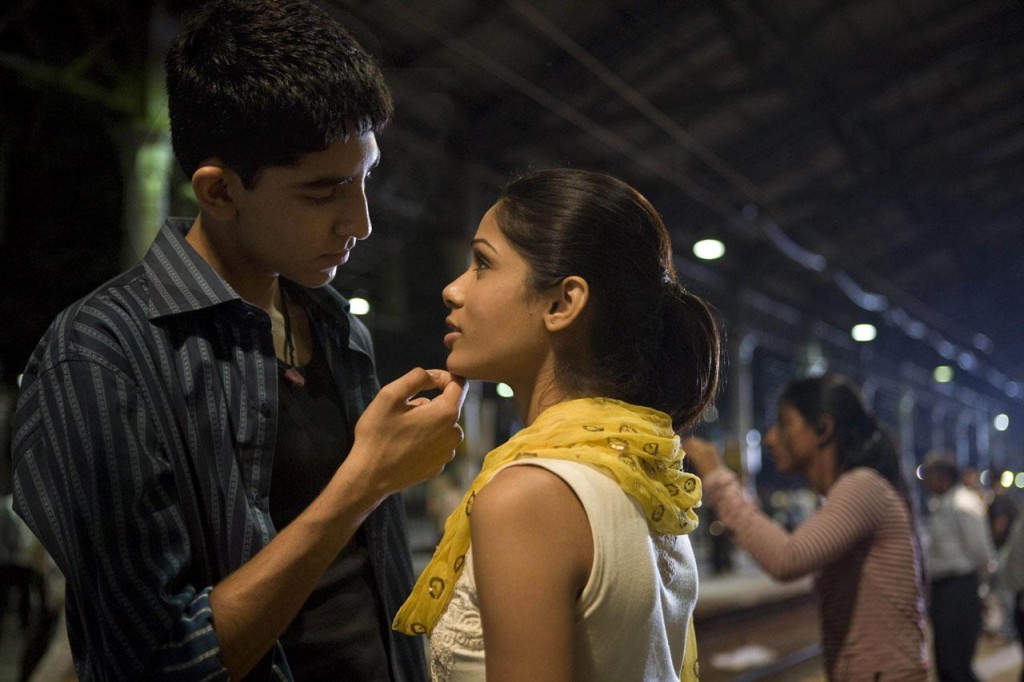 Image courtesy of Warner Brothers' 2008 film Slumdog Millionaire
By Troy Jeffrey Allen
It doesn't happen often, but once in awhile you hit paydirt at the movies. You realize you've been a cynic and someone was going to pull your card. That person is director, Danny Boyle (28 Days Later, Trainspotting, Sunshine).
That movie is 
Slumd
og Millionaire
. In a season of faux-inspirational films and a President-Elect invoking the potential of the human spirit, this film couldn't come at a better time.
Slumdog Millionaire falls in the category of Pan's Labyrinth and Children of Men–movies that humble the viewer and make you ask obediently for another. The base is largely straight forward, but the energy of the film is unique. Boyle attacks the underdog story instead of directs it. He orchestrates a crime tale, a love story, a familial story, a commentary about the class system in Mumbai, India, and a story of persecution like it was a fist fight. It reminds me alot of Martin Scorsese's Kundun – a director, going against the grain and wielding an inspirational story like a weapon.
Slumdog Millionaire is about the ideals as much as the story. That's what makes it so damn interesting. Jamal Malik, a kid from the slums of Mumbai, loses his entire family to selfishness. Chance brings him to the Hindi version of Who Wants to be a Millionaire, (I guess "Who Wants to Win A @$$load of Rupees" doesn't have the same kick). But is it chance that allows him to answer all the questions correctly or is he cheating? Nobody believes that a "slumdog" can be THAT smart. The local law enforcement gets involved and the day before he's set to break the show's record, he's subjected to torture. What unravels is not just how he answered the questions on the show, but how he answers the big question: "Can money buy you happiness?" It may sound like an Indian regurgitation of Quiz Show, but it's much more forceful.
Boyle, Loveleen Tandan (co-director), Simon Beaufoy (screenwriter), and an amazing cast of young actors fooled me into thinking Slumdog Millionaire was a biopic. It's not. The energy is just that palpable, the ambition just that unshakable.