Rayhana Maarouf: When A Father Goes to Prison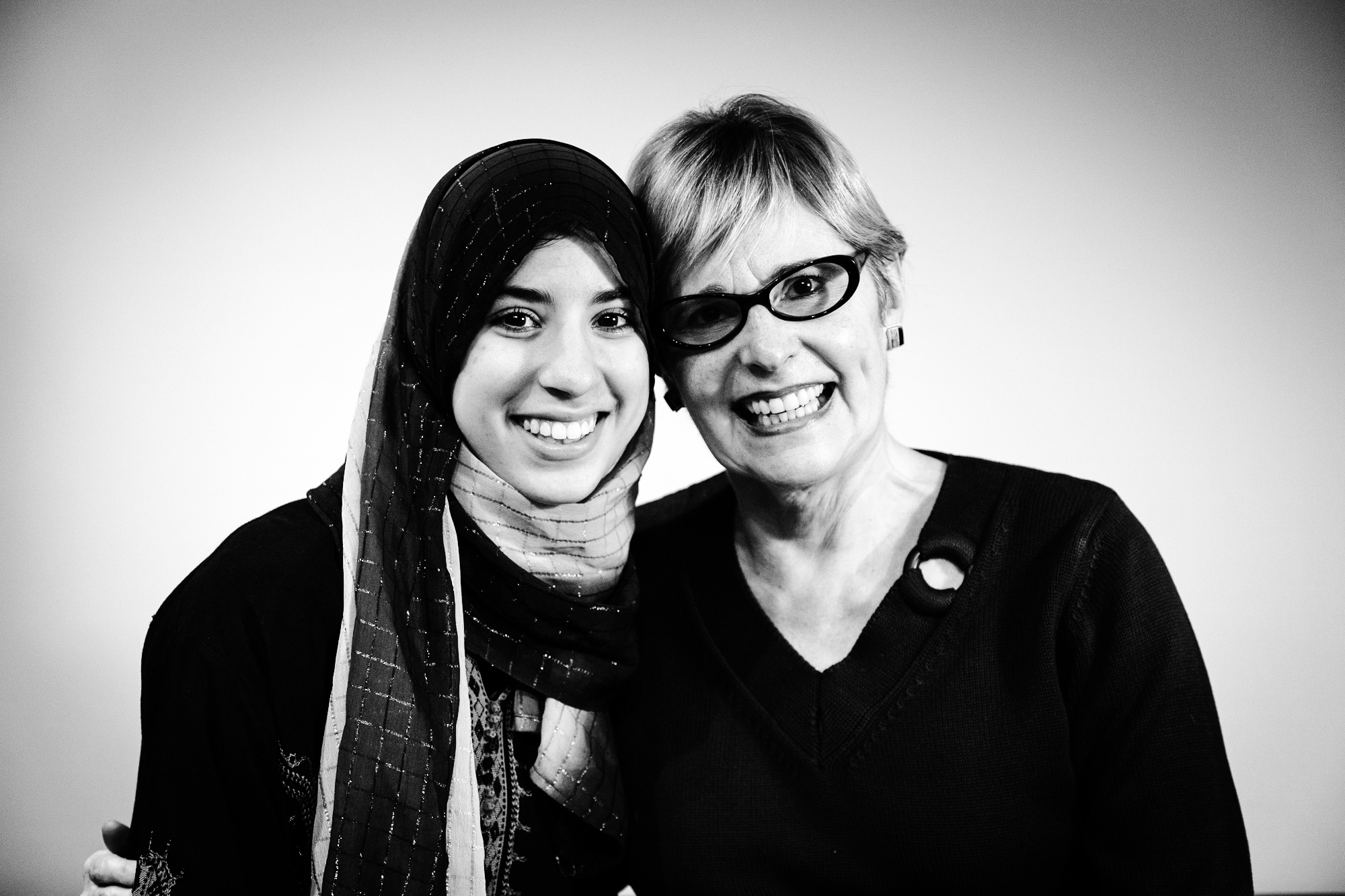 Rayhana Maarouf writes about the challenges her family confronted when her father was imprisoned. She is featured with her Girls Write Now mentor Anne Feigus (2013-2014).  © Kristia Phillips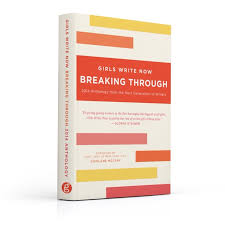 Curator's Note: We are extremely honored to select Rayhana Maarouf, a senior in high school in New York City and a budding writer, for The Imprisoned Issue. Maarouf is the youngest Artist OF NOTE that the magazine has selected so far. We learned of Maarouf via the poignant story, "Finding Inner Strength," she penned in Breaking Through: The 2014 Girls Write Now Anthology about the challenges she and her family faced while her father was imprisoned. That story, one that portrays a young woman of courage and resilience, is a result of the nurturing and mentorship Maarouf found with Girls Write Now, New York's first and only writing and mentoring organization for girls. The non-profit offers a community of women writers who are dedicated to providing guidance, support and opportunities for high-school girls to develop their creative, independent voices, and write their way to a better future. Maarouf was expertly guided through the journey of writing this account by her 2013 – 2014 mentor, Anne Feigus.
As a daughter, Maarouf allows us to see the impact on children and families when a parent is behind bars. Her story continues the conversation that other Artists OF NOTE in The Imprisoned Issue have started—Mae Ryan, for example, who illuminates the challenges of mothering and raising children in prison and R. Dwayne Betts who continues to search for the candor to share with his young sons what he experienced while he was imprisoned. Maarouf generously offers us a perspective that we rarely see —what a child bears witness to when a father returns home from prison. —Grace Aneiza Ali, Curator, The Imprisoned Issue
BY RAYHANA MAAROUF | GIRLS WRITE NOW | THE IMPRISONED ISSUE | WINTER 2014/2015
FINDING INNER STRENGTH
On October 28, 2010, my world as I knew it blew apart. The events of that day — and the year that followed — are forever seared in my memory. I was in the eighth grade, and I was waiting for my dad to pick me up from school. We were planning to go out for pizza and to come back for a parent-teacher conference. But my dad, who was always super-reliable, never showed up. I didn't know it yet, but what turned into a real-life nightmare had begun.
After dismissal I waited and waited, but there was no sign of my dad. At first, I fig- ured he was running late. But, after twenty minutes or so, I began to worry. I kept dialing my dad's number until I finally reached him. He just said he was held up at my brother Mohammed's school.
The parent-teacher conference started. Still no dad. Just then, my phone rang. It was my mom, and the tone in her voice really scared me. She told me to meet her at Mohammed's school and to get there fast. When I asked her where my dad was, she didn't answer me. That's when the first tear rolled down my cheek. I grabbed my belongings and rushed to Mohammed's school.
---
Related stories

Girls Write Now Encourages Young Writers to Share Stories  — DNAinfo
I cried the whole way there. I had no idea what was happening. The only thing I knew is that my dad didn't show up and that something had to be seriously wrong. My dad always kept his word. Always. I don't remember what was running through my mind, but I remember not being able to control my tears as if it all happened yesterday.
I found my mom and two brothers sitting in a car outside Mohammed's school, along with two people who were strangers to me. I got into the car, and we all drove to an ACS Office in Jamaica, Queens. ACS stands for Administration for Children's Services and is the agency responsible for the welfare of children in New York City.
On the previous day my father and Mohammed had had a terrible argument. It had gotten physical and my father had struck Mohammed over his eye, leaving a bruise. When Mohammed got to school the next day, someone called ACS and reported my dad for assaulting Mohammed.
After we arrived at the ACS office my brothers, my mom, and I were separately questioned about the fight between my dad and Mohammed. The rest of the time, we sat in the waiting room trying to stay calm. I found out later that my dad had been arrested and was in jail. I was in a state of shock.
My dad wasn't used to a lot of noise, and we had gotten used to him not being there. It felt like he was a piece of china, so fragile you had to handle it carefully so it wouldn't break.
We finally were allowed to go home. We ate dinner in silence and went to bed. My dad wasn't there to tuck me in. The next morning the ACS agent and the police showed up at our house and took me and my brothers to a foster care center where we spent three miserable days and nights. It was the first time I had ever been away from my parents. I felt so alone, but I couldn't fall apart because I had to be strong for my brothers.
We came home on a Monday afternoon and were reunited with my mom. A judge had released my dad from jail but said that my dad was not allowed to return to our family and that we could only see him during supervised visits. I saw my dad at the ACS office two weeks later. I cried the whole time. I cried on the way there, I cried when I was with him, and I cried when I had to say goodbye. I hated saying goodbye.
Court dates happened every eight weeks. Each time we thought my dad would be allowed to come home. We would decorate the house with "Welcome Back" banners, balloons, and party streamers. We would go to the courthouse smiling with hearts full of hope. We would wait for hours for the verdict, and time and again our hopes were crushed. We would cry and take the train back home with tear-stained cheeks. We would take down the party decorations and store them until the next court date.
My dad came back a year later when I was in the ninth grade. It was hard at first. My dad wasn't used to a lot of noise, and we had gotten used to him not being there. It felt like he was a piece of china, so fragile you had to handle it carefully so it wouldn't break.
But over time, we became a family again, and that made me very happy. During that year my mom and I grew much closer, and I learned a lot about myself. I learned that I was a resilient, optimistic person who could continue to function during really tough times. I am hopeful that the inner strength I discovered will help me overcome future challenges with the same kind of courage and determination.
Used with permission by Girls Write Now. 
 ♦
Founded seventeen years ago, Girls Write Now is one of the nation's top after school programs, as distinguished twice by the White House and the President's Committee on the Arts and the Humanities. In 2014, the teens—90% high need and 90% girls of color—performed at Lincoln Center and the United Nations, published original work in Newsweek, ELLE India, Chime for Change, and an award-winning anthology, and earned more than 50 Scholastic Art & Writing Awards, while 100% of the seniors went on to college. Learn more about the incredible work of Girls Write Now at girlswritenow.org.